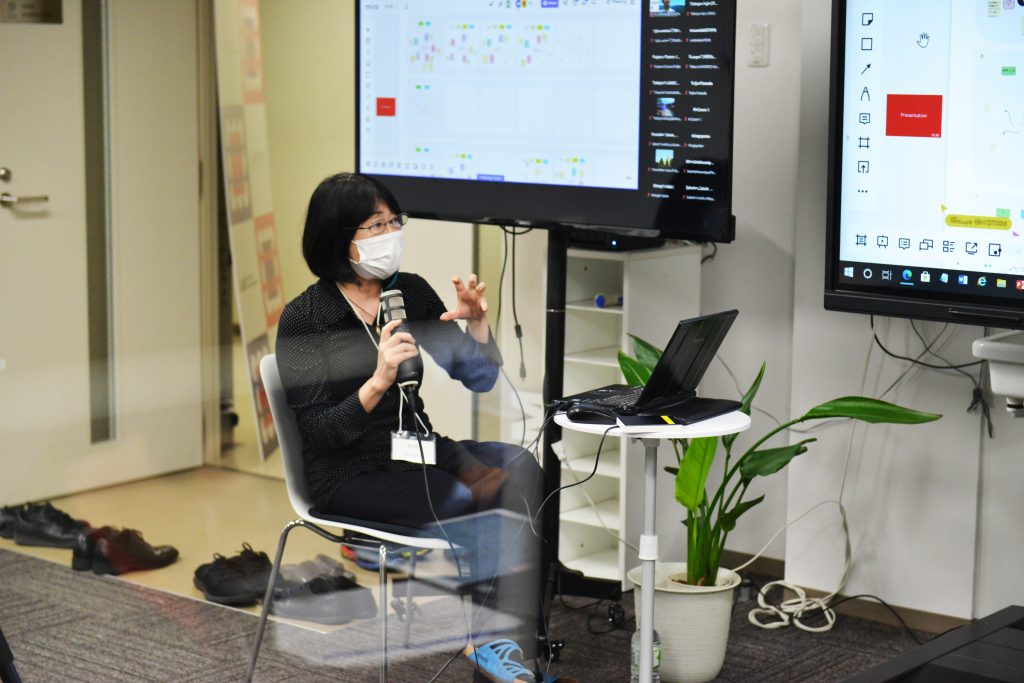 東京工業大学とロンドン芸術大学セントラル・セント・マーティンズ校(以下CSM)とのコラボレーションプログラム 未来を創る"Hybrid Innovation"の セッション3が2021年11月16日(火)に開催されました。
セッション3ではNFTアートを題材にグループディスカッションを行い、未開拓であるNFTアートマーケットの様々な可能性を考察、その後プレゼンテーションを行いました。
前回セッション2で行ったチームビルディングの方法論と、その新しいチームで挑む、新たなアイディア出し。翻訳のストラテジーを用いて異業種間の異なる意見をまとめ、成長させることを意識したエクササイズを行いました。
Hybrid Innovationプログラムでは、翻訳学に基づいたコミュニケーション方法を用いて、未知の領域へアプローチし、単一の視点からは見えない新しい可能性を見つけていきます。
本プログラムでは、企業の皆様に、"Hybrid Innovation"へのプロセス、即ち"マルチコミュニケーション"を体現していただきき、それぞれの境界を超え、「知の融合」と「発想転換」を体得していただききます。そして、本プログラムへの参画が各企業様のイノベーション創出に繋がっていくことを目指しています。
活動期間:  
2021年10月~2022年4月
プログラム概要
https://www.tse.ens.titech.ac.jp/~deepmode/csm/blog/未来を創るhybrid-innovation/
対面/オンラインを柔軟に用いたセミナー、ワークショップ、ものづくり、実験、クリエイティブコミュニティ活動など。成果発表の場として最終シンポジウムも開催します。
過去のセッションは以下のリンクからご覧ください。
E-mail : tokyotechxcsm@tse.ens.titech.ac.jp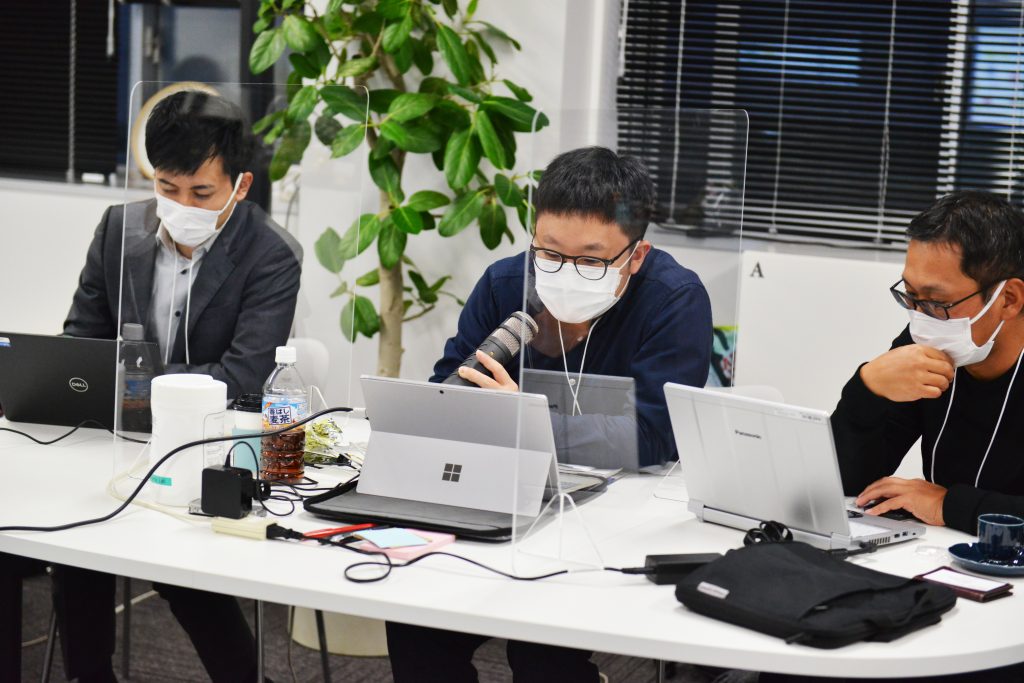 The new collaboration programme between Tokyo Institute of Technology and London University of the Arts Central Saint Martins (CSM) continued with the third session of our "Hybrid Innovation" programme for selected members of participating companies on Tuesday, 16th November, 2021.
In Session 3, we held a group discussion on NFT art. We considered the various possibilities of the unexplored NFT art market and asked the groups to give a presentation. The activities employed the team building methodologies explored in Session 2, covering how to come up with ideas for unexplored areas that the new team will challenge. The exercise focused on using translation strategies to not only bring together but also grow different opinions across different industries.
The Hybrid Innovation program uses translation-based communication methods to explore approaches to unknown areas to find new possibilities that can be hard to develop within a single industry.
In this program, companies embody the process to Hybrid Innovation. This merges "multi-communication" to transcend disciplinary boundary, promote the fusion of knowledge and change mindsets. The programme also aims stimulate innovative strategies in each participating company.
Activity period: October 2021 to April 2022
PROGRAMME CONTENT: Seminars, workshops, manufacturing, experiments, creative community activities, etc. that flexibly use face-to-face and online. A final symposium – open to participating companies and the public – is scheduled for April 2022.
https://www.tse.ens.titech.ac.jp/~deepmode/csm/blog/未来を創るhybrid-innovation/
Links to the previous sessions below:
E-mail : tokyotechxcsm@tse.ens.titech.ac.jp