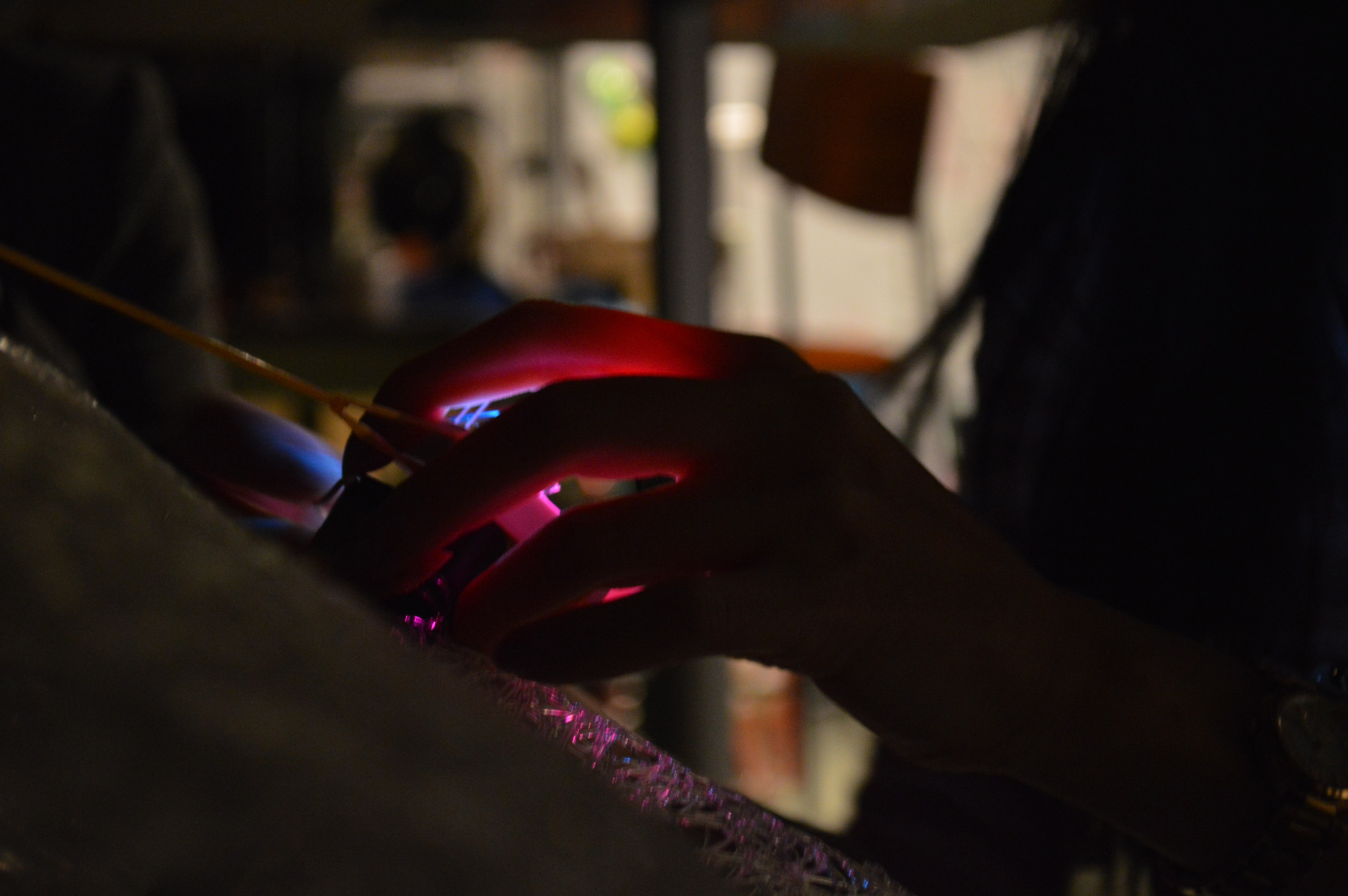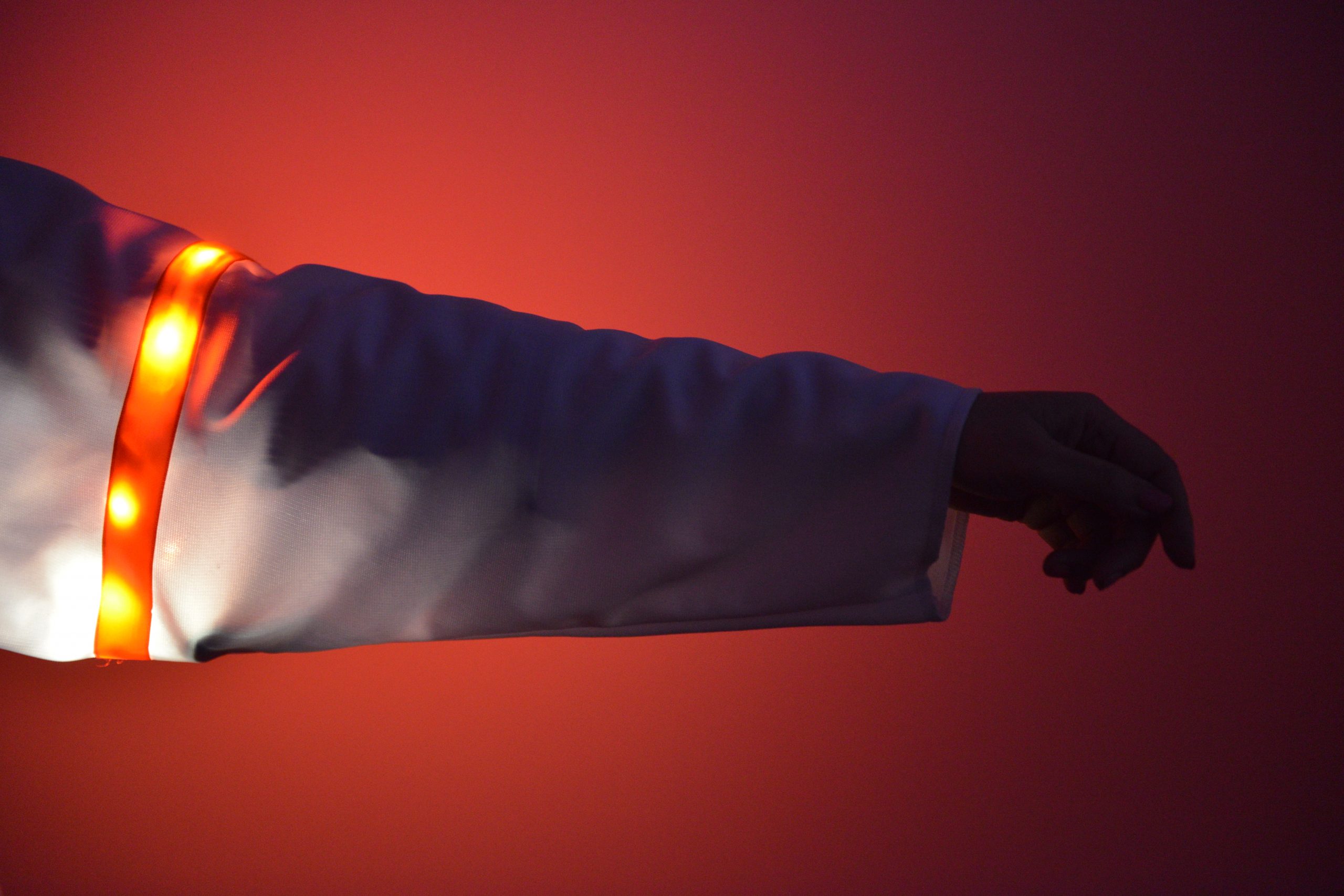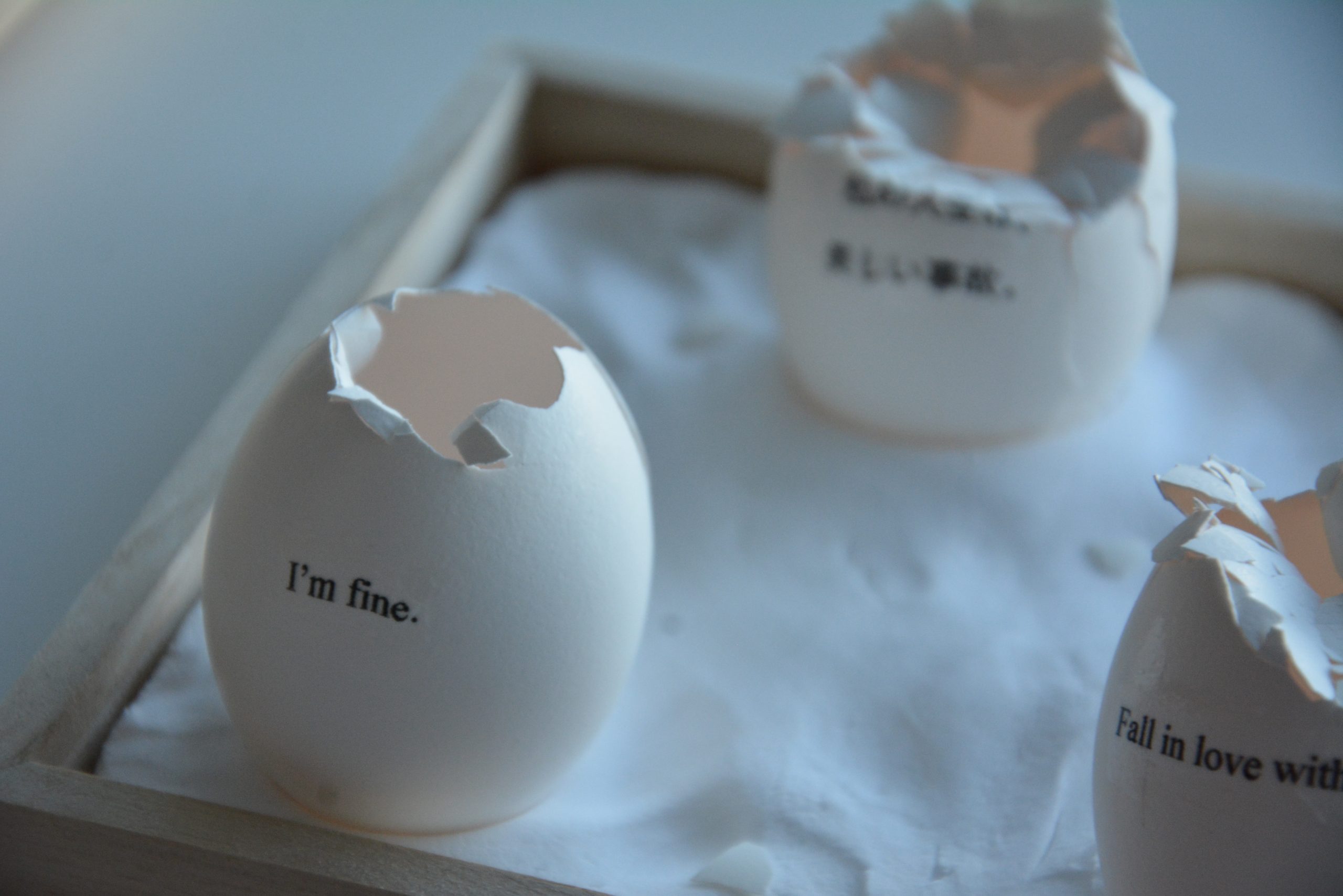 Slide 1
Tokyo Tech + University of the Arts London

Research at the Crossover of
Science and Technology and Art and Design
Slide 2
Transdisciplinarity at the core
Our hybrid methodologies valorise uncertainty and productive divergence as part of the knowledge making process.
Slide 3
Science & Engineering + Art & Design
We conduct research across disciplines and analyse the process of hybridisation to develop ever more innovative methodologies
Hacking
A form of knowledge production that emerges from the experimental and open-ended engagement of two or more different disciplines.
Using strategies such as material experimentation, and speculation by design, and a good dose of curiosity, hacking is a form of practical and conceptual inquiry that can prompt interesting, valuable and novel questions. We are interested in hacking across science and technology and art and design, for instance when art and design practitioners engage with the scientific and technological research presented by scientists, and articulate the cultural, ethical and philosophical dimensions through practical exploratory interventions. Broadly, we frame hacking as the quintessential transdisciplinary endeavour, driven by an exploratory and playful ethos with the purpose to enrich, amplify, modify (and also contest) existent bodies of knowledge. Hacking offers multiple boundary-crossing opportunities and challenges across specialist know-hows, settings (the studio / the lab); tacit knowledge, procedures and protocols; fiction and reality. As a mode of knowledge production hacking operates in liminal zones where science and technology approaches, methods, and conceptual frameworks encounter art and design approaches, methods, and conceptual frameworks. In this sense, then, hacking becomes a way to both facilitate the encounter and the mutual understanding between different disciplines, while at the same time raising new questions and leading to new potential lines of inquiry.
Hybrid
The coming together of different components to create something else, something new, something that did not exist prior to their encounter and the blurring the boundaries.
The objective is not to erase differences, nor to negate divergence. On the contrary, taken as a situated, partial and never neutral rhetorical device the hybrid celebrates what each component has to offer, and the epistemological challenge of not fully knowing what the outcome of their encounter might be. In this sense the hybrid embodies ways to valorize uncertainty and productive divergence as part of the knowledge making process. The hybrid is both an evocative image and a cultural trope that illustrates the potential of contamination, blurring of boundaries, and creative mixing. It has particular traction in helping us imagine the meaning of the notion of "human" in light of posthuman, other-than-human and more-than-human theories. While broadly the hybrid coalesces ontological questions about the living and the non-living, it can be taken as an eloquent metaphor for how changes instigated by technology have continuously redesigned what it means to be human in relation to, and often in opposition to, machines. The intention is to use the hybrid as a critical lens to operate in the boundary space between disciplines, across practices, defying taxonomies and labels, and resisting the reduction of imagination.
【下記の日本語訳をご参照ください】 Lead Researchers and authors: Prof Shinya Hanaoka, Xin Guo, Akari Nosaka, Tokyo Institute of Technology, Hanaoka Research Group, School of Environment and Society, Department of Transdisciplinary Science and Engineering; Nathan Cohen, Tokyo Institute of Technology WRHI Visiting Professor; Central Saint martins, University of the Arts London. FULL TITLE: Olfaction and its impact on train…
Continue Reading Olfaction and its impact on train travellers well-being in Japan