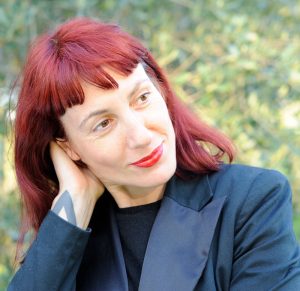 "Technology and Product in Context" (LAW.X423), one of the Breadth Courses from Liberal Arts & Basic Science Courses and Global Scientists and Engineers Course (GSEC) Advanced, was successfully conducted on 2-24 February 2018 (4Q) at Workshop Room (407A), South 5 Building of Tokyo Tech.
This course was given in intensive lecture format by Dr. Betti Marenko, WRHI Professor at Tokyo Institute of Technology and Central Saint Martins, University of Arts of London, with the following topics:
2 February (14.00 – 16.00): Tool to consider Post-Anthropocene
9 February (14.00 – 16.00): Narrative from human beings towards machines
16 February (14.00 – 16.00): Uncertainty of digitization of world-scale computation
21 February (14.00 – 16.00): Design the Future
What a luxurious opportunity for the GSEC students and all. Thanks, Betti!
---
ロンドン芸術大学CSMそして東工大WRHI特任教授のベティ・マレンコ先生による集中講義「物語のあるものつくり Technology and Product in Context」開催。
担当: Betti Marenko・野原 佳代子(Kayoko Nohara)
講義情報: 広域教養科目 LAW.X423/4Q 1単位
授業形態: 集中講義・演習
使用言語: 英語
哲学、デザイン論、テクノロジーの概念の融合を目指して「未来を形作るためのデザイン」の役割、責任、実践を考える、挑戦的な試みです。デザインはどのようにノンヒューマンな主体(人工物、物質、ロボット、重量、風等)と関わることができるのか、テクノロジーと人間の相互作用を再考するデザインの展開は可能か?を議論。GSEC学生たちにとって、なんともゼイタクな機会でした。
スケジュール
第1回 2月2日(金) 14:00-16:00
ポスト・アントロポセンを考えるためのツール
第2回 2月9日(金) 14:00-16:00
人間対機械のナラティブ
第3回 2月16日(金)14:00-16:00
世界規模のコンピュテーションにおけるデジタル化の不確実
第4回 2月21日(水)14:00-16:00
未来をデザインする