Hackathon (design workshop) will be held in July as part of the ongoing Biotechnology Wearable Fashion project. Full House – application closed, thank you!
"Existential Wearables" : In 10 years, what do people wear in Tokyo?
How will what we wear reflect how we feel, how we act and how we want to connect with others? How can a wearable technology enhance or affect how we want to exist as humans? As city populations and demography continue to increase and technology becomes even more embedded in our lives, how can we secure personal space and maintain a sense of freedom? How will our external apparel reflect our internal world – will what we wear help us to communicate, to disconnect or to cooperate with our surroundings?
The Existential Wearables project explores the interface between the body, technology and society to explore possible manifestations for future wearables. We will be facing a number of social issues such as aging, population decline, elderly nursing, immigration, in 10 years' time in Tokyo. Our community sites including hospitals, schools, streets, offices etc have their strong and weak, good and bad, positive and negative aspects of each, as if they show their own light and shadow. Considering the issues, expressing our thoughts and emotions, reflecting Tokyo's history and culture, playing the ideas, we will create Existential Wearables.
Over 8 days we will bring together people from design, biology, art, engineering and technology to speculate through making, for a 'hackathon' of collaborative workshops working with programmable textiles and light emitting materials. Prototypes, designs and ideas created will be developed further and presented at a public event in Hikarie in late September 2018, intended to extend the conversation about life enhancing biotechnologies.
Ulrike Oberlack and Heather Barnett from Central Saint Martins, University of the Arts London will conduct the hackathon in collaboration with Kayoko Nohara and Hiroshi Tsuda from Tokyo Institute of Technology. Drawing on the ideas generated in the previous fashion cafés and the workshops, students, industry people, artists/designers, and scientists/technologists will work together to build on the emerging ideas, hack materials and build prototypes.
(This is a credit course intended for Tokyo Tech graduate students.)
Hackathon Details:
Date: July 21 (Sat) , 22 (Sun if the participants like), 24 (Tue), 25 (Wed), 26 (Thu), 27 (Fri), 28 (Sat)
Time: Tuesday-Friday: 18:30-20:30 Saturday: 13:00-15:00 (subject to change according to the designing situation)
Venue: Ookayama campus
Credit: 1 unit
Language: English (assistance will be provided as needed)
Register here. Closed
Inquiry: e-mail to Megumi Hiraki (hiraki.m.aa@m.titech.ac.jp)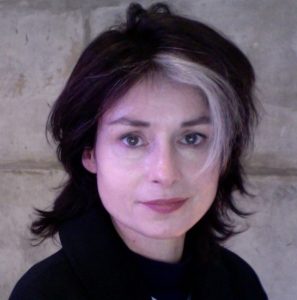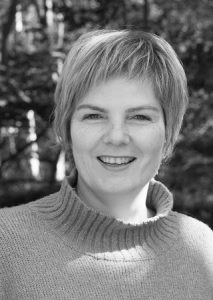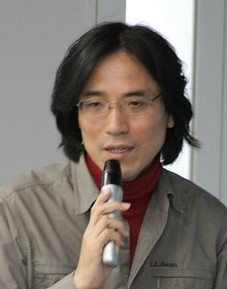 Tokyo Institute of Technology, School of Environment and Society: "Biotechnology Fashion" Workshop Project
"Support for Overseas Cultural Projects" 2018, from Arts Council Tokyo
---
2018 7/21-28 東工大大岡山キャンパス
生命体テクノロジーファッション工房PJの一環として、ロンドン芸大CSMからウルリケ・オバーラック(ジュエリーデザイン)とヘザー・バーネット(粘菌アーティスト)を迎え、東工大の野原佳代子、津田広志が加わり「ひとの存在を問い直す」ウェアラブルを考案し作るハッカソンワークショップを実施します。プロジェクトにご協力いただける方、参加歓迎です!
これまでのカフェイベントやディスカッションでの議論た提案をふまえ、東工大その他の大学生、アーティスト、デザイナー、科学者/エンジニアはじめ多様な職種・専門のメンバーで協働し素材から検討してプロトタイプを作ります。東工大生は単位履修可能:2Q 広域教養科目 LAW.X423。
日程&場所:
7月21日(土)13:00 

東工大南5号館407Aワークショップルーム

22日(日)13:00 東工大石川台5号館3F デザイン工房
24日(火)18:30 デザイン工房
25日(水)18:30 

ワークショップルーム

26日(木)18:30 デザイン工房
27日(金)18:30 デザイン工房
28日(土)13:00 

ワークショップルーム
時間: 火 – 金: 18:30-20:30 (現場で延長可能性あり),
土日: 13:00-15:00 (現場で延長可能性あり)
場所:東工大大岡山キャンパス内
(本学大学院生の場合 単位: 1単位 広域教養科目)
言語: 英語(ただし教員が必要に応じて日本語でアシストします、議論は日本語でも可能)
お申し込みはこちらから:満員御礼! 締め切りました
問い合わせ 教務支援員 開めぐみまで (hiraki.m.aa@m.titech.ac.jp)
全日参加できない方は、お申し込みの上、別途ご希望の参加日を↑メールでお知らせください。
東京工業大学環境・社会理工学院「生命体テクノロジーファッション工房PJ」
2018年 アーツカウンシル東京「海外発文化プロジェクト支援」事業