The "Media Editorial Design" course took place in the 4th trimester of 2019. The overall theme was "design to prevent transmission" and the task was to produce a "graphic expression to prevent transmission".
Course summary
The students experimented with designs that "do not communicate" a message. The lecture's goal was to understand the usability of information, the meaning of design today, and the basics of editing. Despite the difficulty of the task, all the students took on the challenge and produced bold works. It was wonderful to tackle these issues. We think that the experience of actively discovering both the difficulty and fun aspects of "communicating" thoughts will be useful in their own research in the future.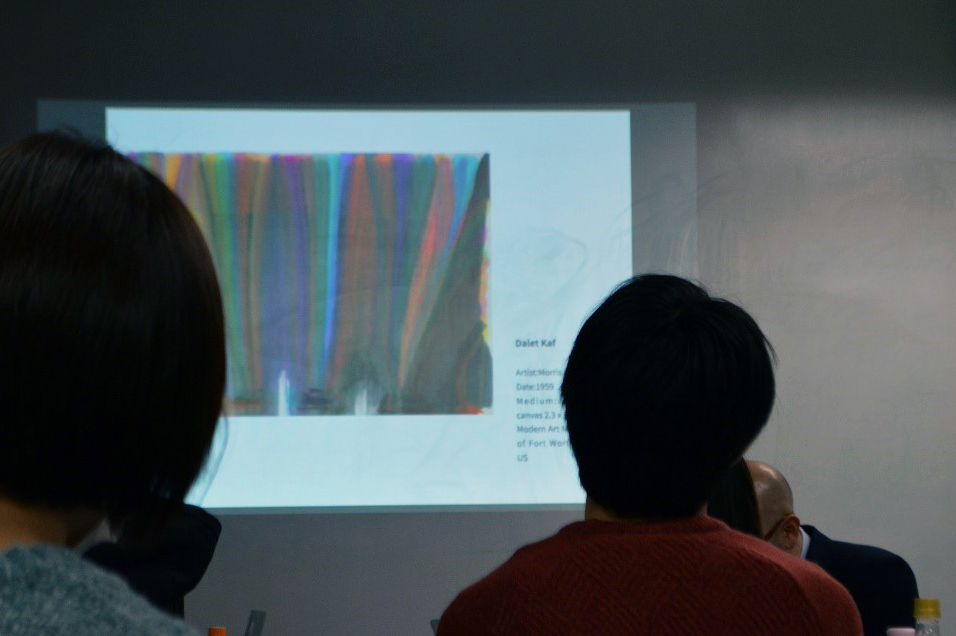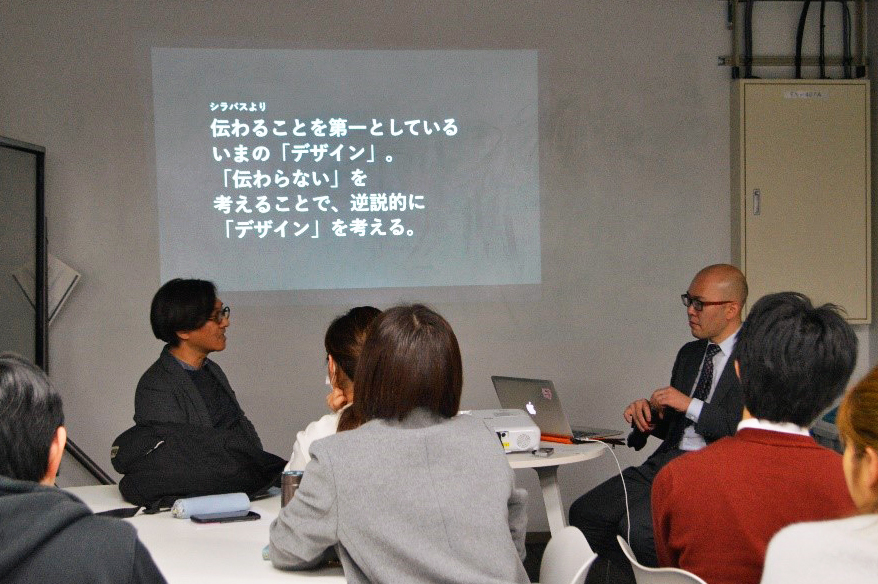 In the first half of the lecture, we discussed the nature of design and thought of a familiar "not transmitted" design.
"Art is a medium that can express invisible dynamic elements.
Design is the medium that fixes the visible event"
The students received clear instructions: learn how to sketch and start creating works. Specify the location of the text, graphics and photos on a sketch paper sheet, and type specific text. The important point is to know where to put what.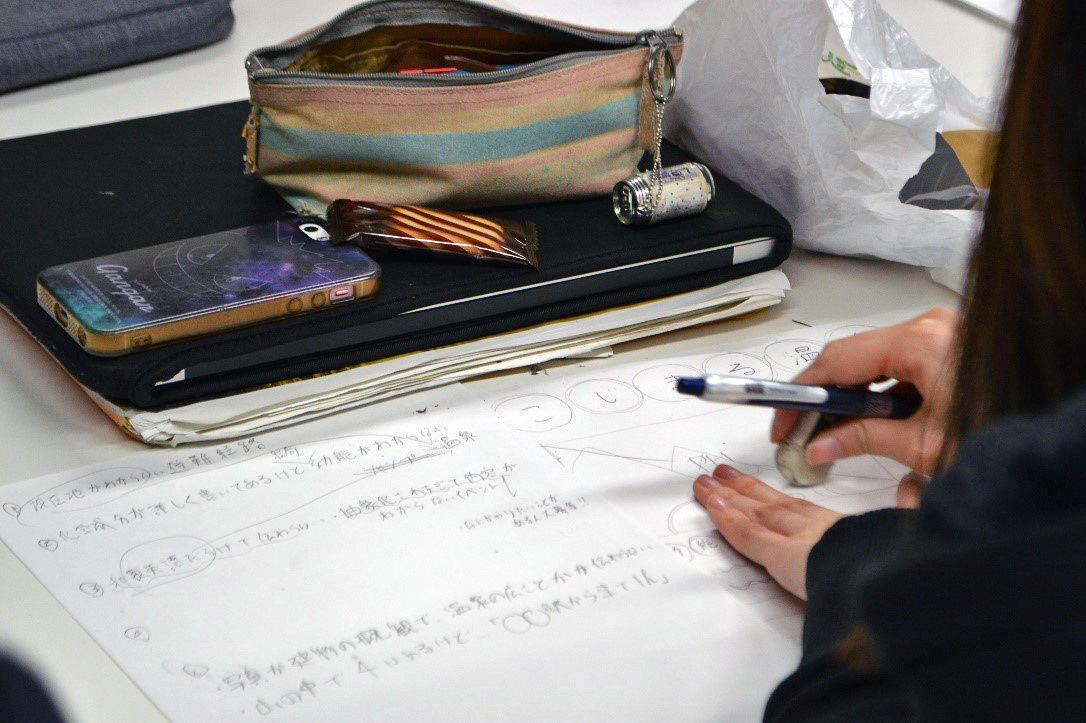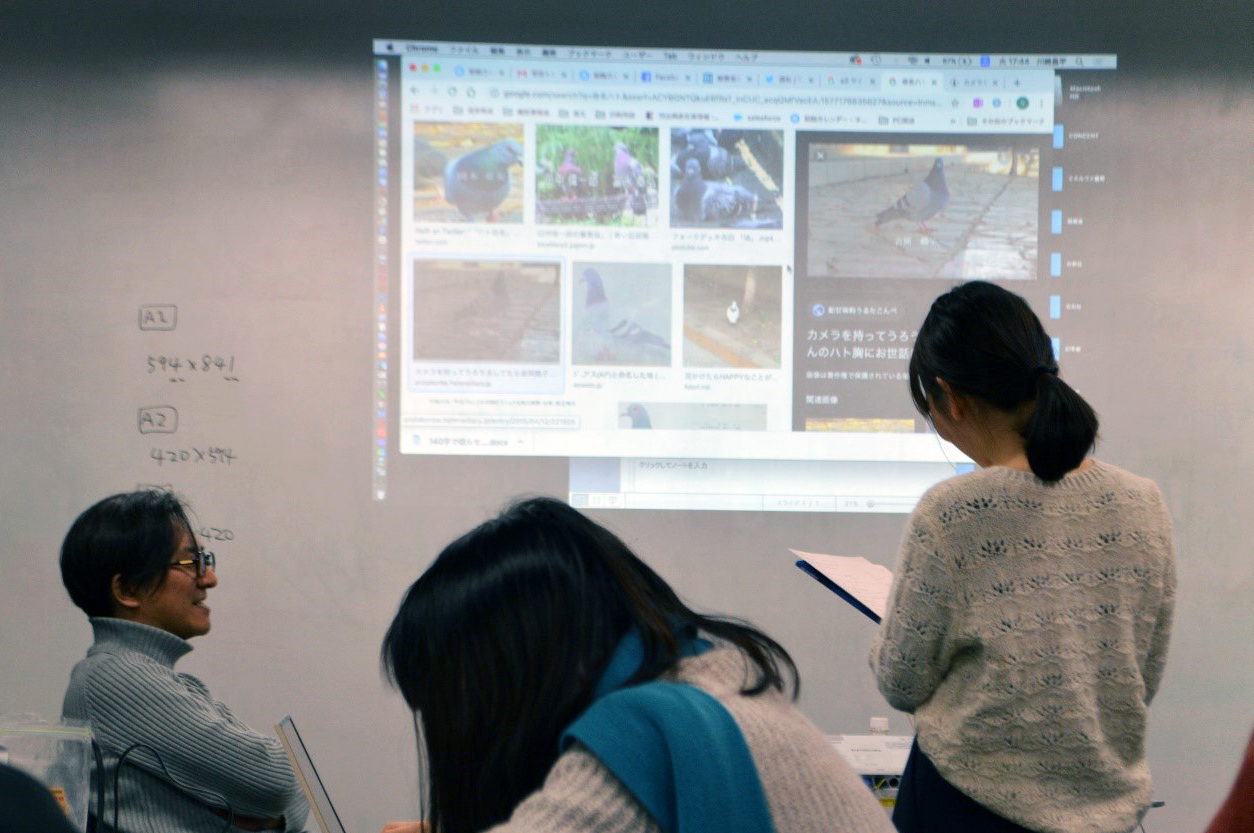 During the production process, fine adjustments (e.g. number of pixels) were made with the teacher. Small differences affect the mood of the work. On the last day, the students' work was reviewed. Each work was a masterpiece that pursued a design that was "not transmitted". Some examples are shown below: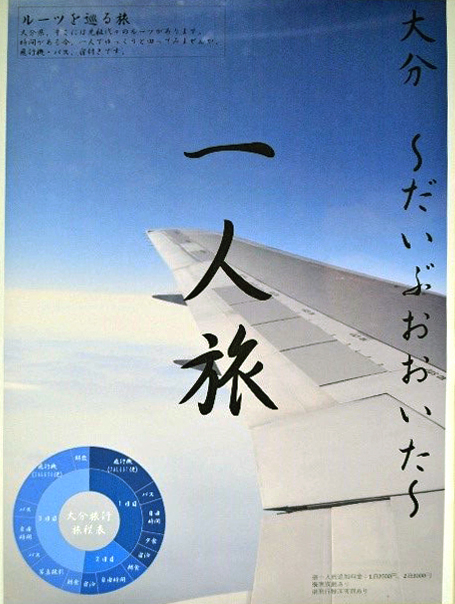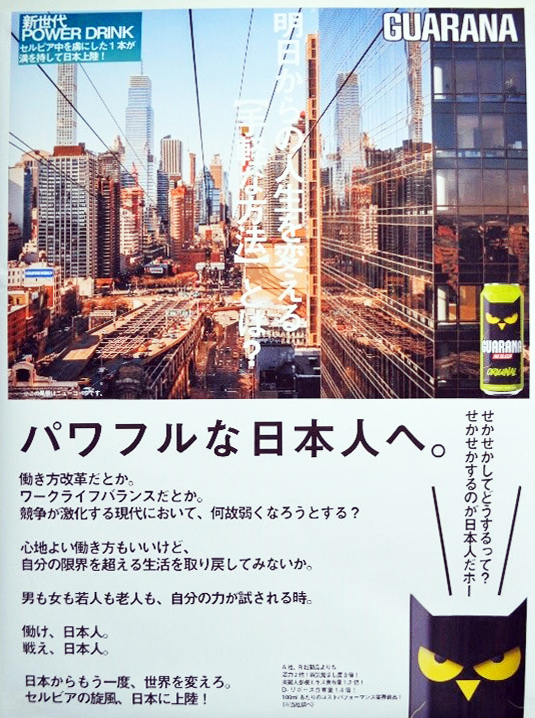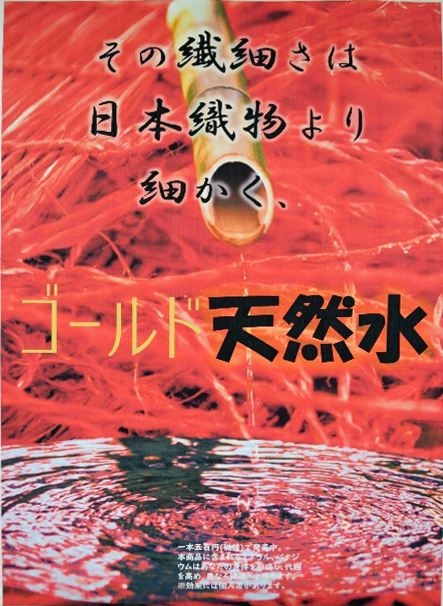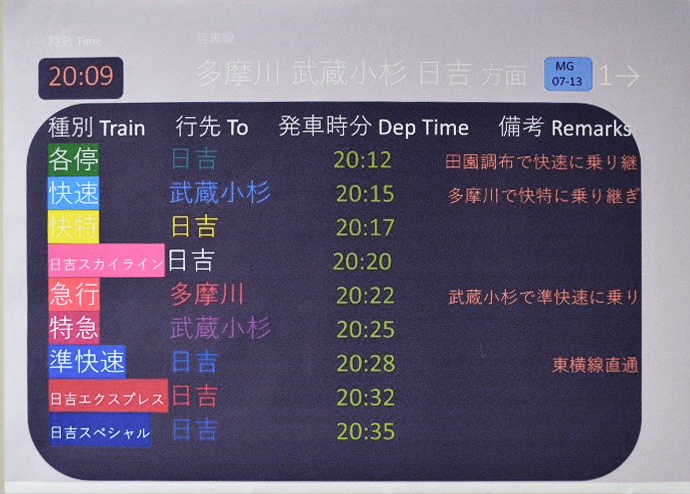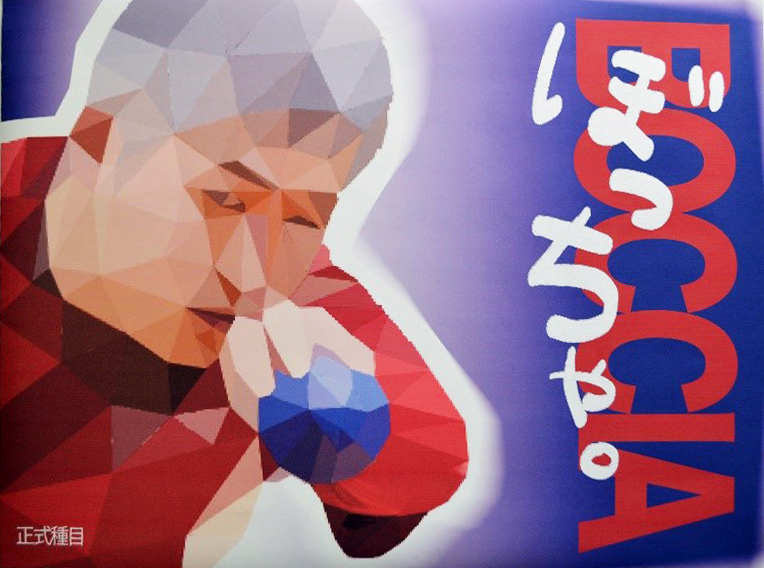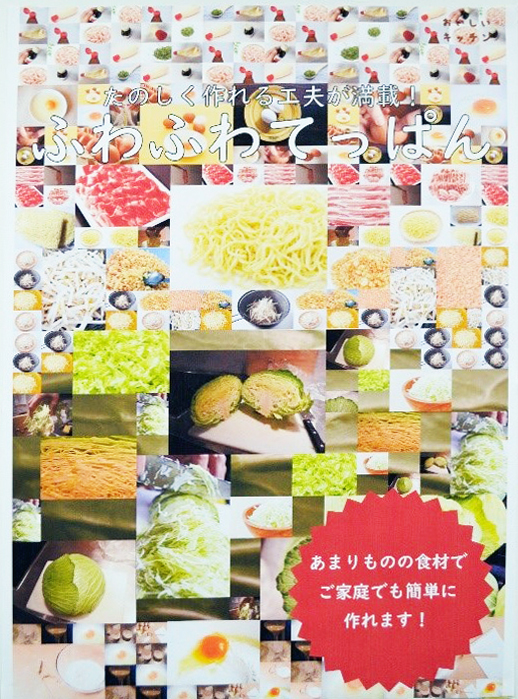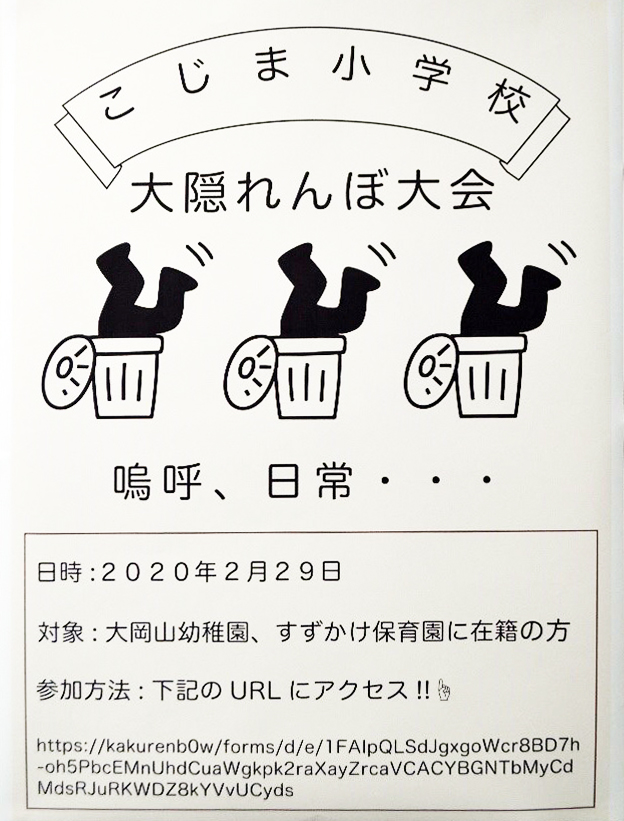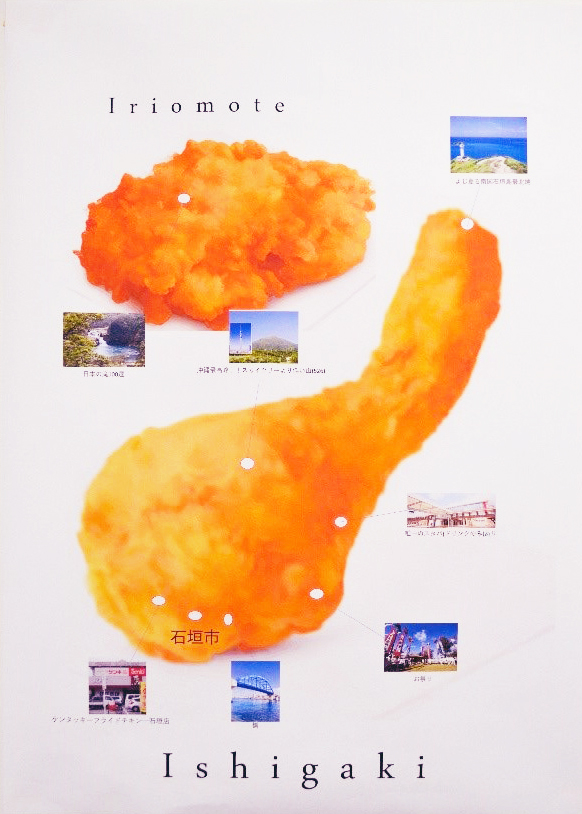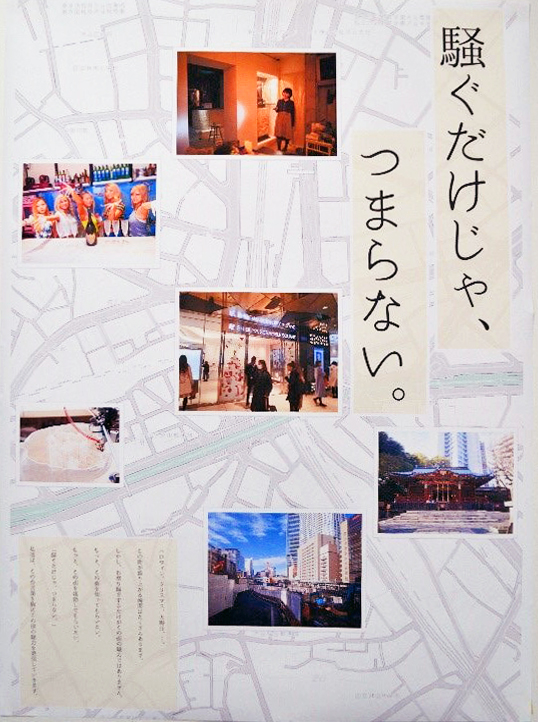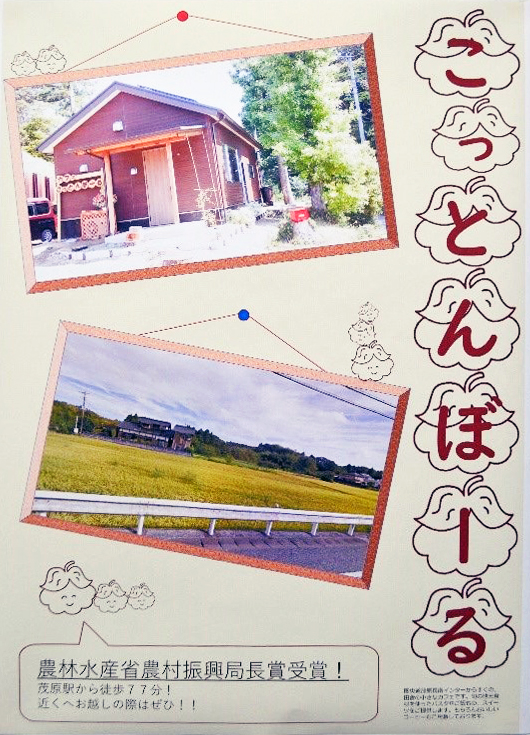 (Photos & Illustrations © "Media Editorial Design" Course, TiTech 2019)
---
2019年度第4クォーターに、「メディア編集デザイニング」が開講されました。
全体を通してのテーマは、「伝わらないためのデザイン」であり、制作課題は「伝わらないためのグラフィック表現」でした。
講義総括
あえて「伝わらない」をデザインすることで、情報のユーザービリティ、デザインの今日的な意味、編集の基礎を理解するという目的の、かなり難しい講義にもかかわらず、受講者の全員が果敢に(挑戦的に)課題に取り組んだ姿勢は見事でした。思考を「伝える」ことの難しさとおもしろさの双方を能動的に発見できた経験は、今後の各自の研究においても必ず役に立つと思います。
講義の前半では、デザインとは何か、身近な「伝わらない」デザインは何かについて考えました。
「アートは、見えない動的なものを表現することができるメディアである。
デザインは、見える事象を固定するメディアである。(再現可能性がある。)」ということを学びました。
ラフの描き方を学び、作品の制作をはじめます。
ラフ用紙に文字の場所、絵、写真の場所を指定し、具体的な文字を打ちます。
重要なことは、どこに何を置くかがわかることです。
製作途中で、先生と画素数などの細かい調整を行います。
少しの違いが作品の雰囲気を左右します。
最終日は、学生の作品に対して、講評が行われました。
どの作品も、「伝わらないデザイン」を追い求めた力作ばかりでした。