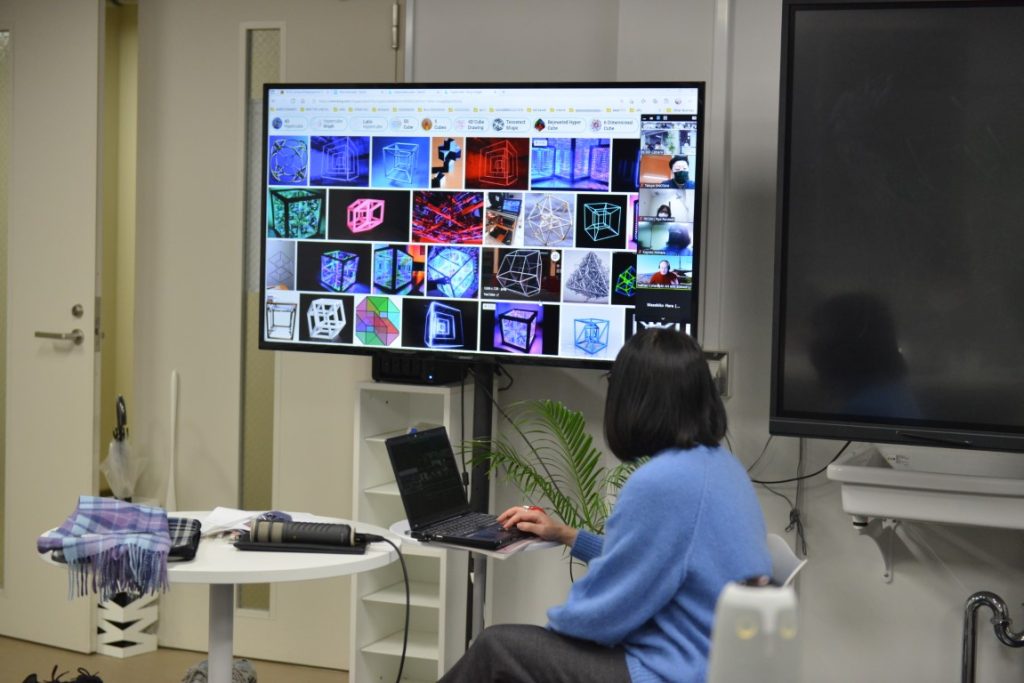 東京工業大学とロンドン芸術大学セントラル・セント・マーティンズ校(以下CSM)によるコラボレーションプログラム 未来を創る"Hybrid Innovation"の セッション5が2022年12月14日(火)に開催されました。
セッション5では「視点(Perspective)」をトピックに、CSMからネイサン・コーエン教授を迎え、様々なアート作品を通して視点を変えることの重要性を学びました。
視点を変えることで、天動説から地動説へと常識が変わり科学技術が進歩したように、今見えている物を違う角度で捉えることで、客観的に物事を捉え、新たな情報を得ることが出来ます。
参加企業のメンバーたちと行ったアクティビティでは、言葉だけに頼らず考えを2次元画、及び3次元造形を用いて表現し、素材を通じてそれまで気づかなかった新しい側面を見つけ出しました。本プログラムでは、企業の皆様に、"Hybrid Innovation"への道筋、即ち"マルチコミュニケーション"を体現していただき、それぞれの境界を超え、「知の融合」と「発想転換」を体得していただきます。そして本プログラムへの参画が各企業様のイノベーション創出に繋がっていくことを目指しています。
活動期間:  
2021年10月~2022年4月
プログラム概要
https://www.tse.ens.titech.ac.jp/~deepmode/csm/blog/未来を創るhybrid-innovation/
対面/オンラインを柔軟に用いたセミナー、ワークショップ、ものづくり、実験、クリエイティブコミュニティ活動など。最終シンポジウム(参加企業限定と一般公開の両方)も開催します。
過去のセッションは以下のリンクからご覧ください。
Session 1, Session 2, Session 3, Session 4
E-mail : tokyotechxcsm@tse.ens.titech.ac.jp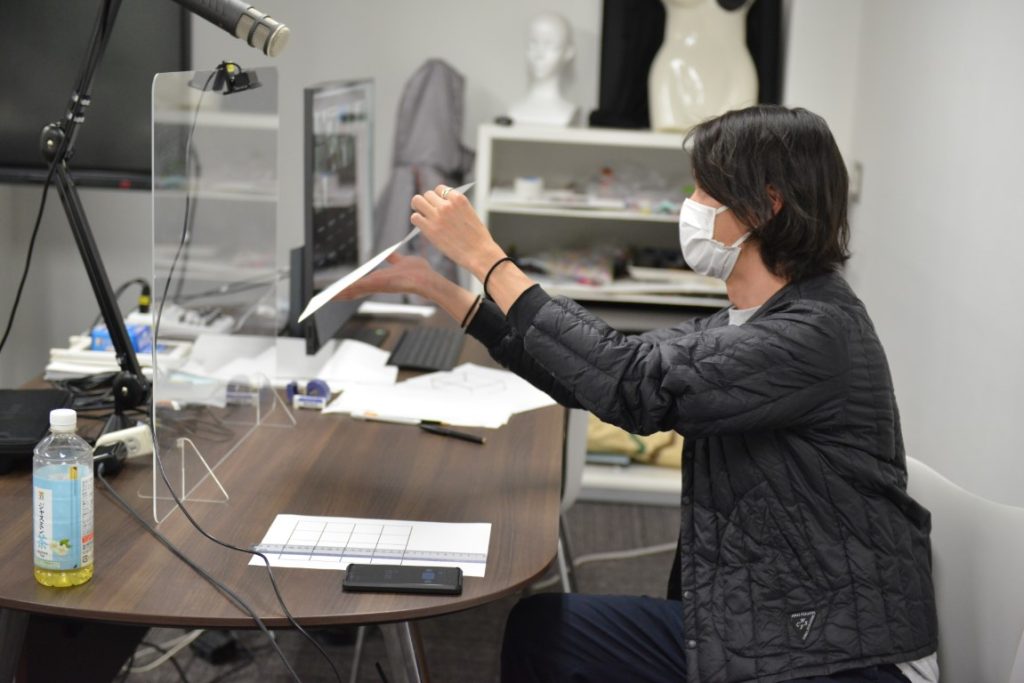 The new collaboration programme between Tokyo Institute of Technology and London University of the Arts Central Saint Martins (CSM) continued with the 4th session of our "Hybrid Innovation" programme for selected members of participating companies on Tuesday, 14th December 2021.
Session 5, on the topic of Perspective, welcomed Professor Nathan Cohen from CSM, who discussed the importance of changing perspectives through various artworks.
Just as science and technology have progressed by changing perspectives from the heavenly to the geocentric, by looking at things from a different angle, we can not only see things objectively, but also gain information that we have not been able to obtain before.
In the activities conducted with members of the participating companies, the participants introduced their own ideas without relying only on words, using 2D drawings and 3D models, and discovered new aspects that they had not noticed on their own through the materials.
In this program, companies embody the process to Hybrid Innovation. This merges "multi-communication" to transcend disciplinary boundary, promote the fusion of knowledge and change mindsets. The programme also aims stimulate innovative strategies in each participating company.
Activity period: October 2021 to April 2022
PROGRAMME CONTENT: Seminars, workshops, manufacturing, experiments, creative community activities, etc. that flexibly use face-to-face and online. A final symposium – open to participating companies and the public – is scheduled for April 2022.
https://www.tse.ens.titech.ac.jp/~deepmode/csm/blog/未来を創るhybrid-innovation/
Links to the previous sessions below:
Session 1, Session 2, Session 3, Session 4
E-mail : tokyotechxcsm@tse.ens.titech.ac.jp