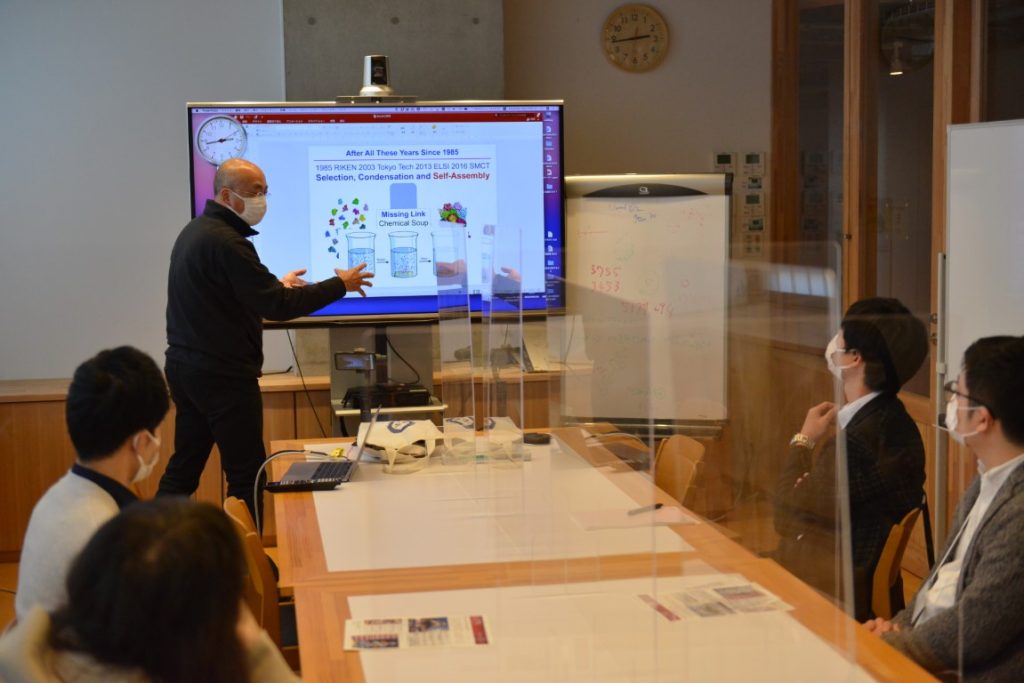 東京工業大学とロンドン芸術大学セントラル・セント・マーティンズ校(以下CSM)によるコラボレーションプログラム 未来を創る"Hybrid Innovation"の セッション4が、2021年11月30日(火)に開催されました。
セッション4ではナノテクノロジー研究者である原 正彦先生を迎え、問題解決の手法として、アメーバの動きに倣って考える思考実験に挑みました。
様々な情報が溢れ複雑化している現代、コンピューターで扱える情報量を超えた事象が日々起きています。そんな中「間違えてはいけない」という「確実性」を根底にすえた科学的思考では、対処仕切れない問題が出現します。
不確実な事象を受け入れて対応する力は、Hybrid Innovationの鍵でもあります。私たちは、その仕組みを原始的な生物であるアメーバの動きから読み解き、実践の場で使える方法を参加企業のメンバーたちとともに模索し、ディスカッションを行いました。
Hybrid Innovationプログラムでは、未知の領域へ、翻訳学に基づくコミュニケーション方法を利用してアプローチし、単一の視点からでは見えない新しい可能性を見つけていきます。
本プログラムでは、参加企業の皆様に、"Hybrid Innovation"へのプロセス、即ち"マルチコミュニケーション"を体現していただき、それぞれの境界を超え、「知の融合」と「発想転換」を体得していただきます。そして、本プログラムへの参画が各企業様のイノベーション創出に繋がっていくことを目指しています。
活動期間:  
2021年10月~2022年4月
プログラム概要
https://www.tse.ens.titech.ac.jp/~deepmode/csm/blog/未来を創るhybrid-innovation/
対面/オンラインを柔軟に用いたセミナー、ワークショップ、ものづくり、実験、クリエイティブコミュニティ活動など。成果発表の場として最終シンポジウムも開催します。
過去のセッションは以下のリンクからご覧ください。
Session 1, Session 2, Session 3
E-mail : tokyotechxcsm@tse.ens.titech.ac.jp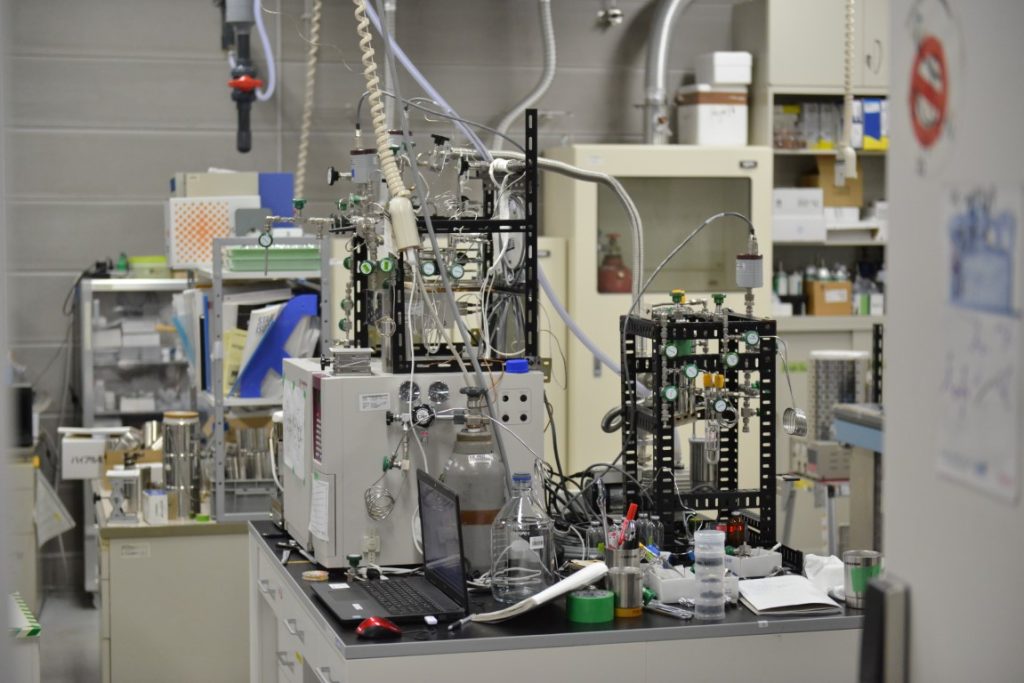 The new collaboration programme between Tokyo Institute of Technology and London University of the Arts Central Saint Martins (CSM) continued with the 4th session of our "Hybrid Innovation" programme for selected members of participating companies on Tuesday, 30th November 2021.
Session 4 welcomed Prof. Masahiko Hara, a researcher in nanotechnology, who conducted a thought experiment on how to solve problems by following the movement of an amoeba.
In today's age of overflowing and increasingly complex information, events are occurring every day that exceed the amount of information that can be handled by computers. Under such circumstances, many problems have emerged that cannot be dealt with by scientific thinking, which is based on the principle of 'certainty' that 'mistakes cannot be made'. The ability to deal with uncertain events is the key to Hybrid Innovation. We deciphered this mechanism from the movements of the amoeba, a primitive organism, and explored and discussed ways to use it in practice with the participating companies.
The Hybrid Innovation program uses translation-based communication methods to explore approaches to unknown areas to find new possibilities that can be hard to develop within a single industry.
In this program, companies embody the process to Hybrid Innovation. This merges "multi-communication" to transcend disciplinary boundary, promote the fusion of knowledge and change mindsets. The programme also aims stimulate innovative strategies in each participating company.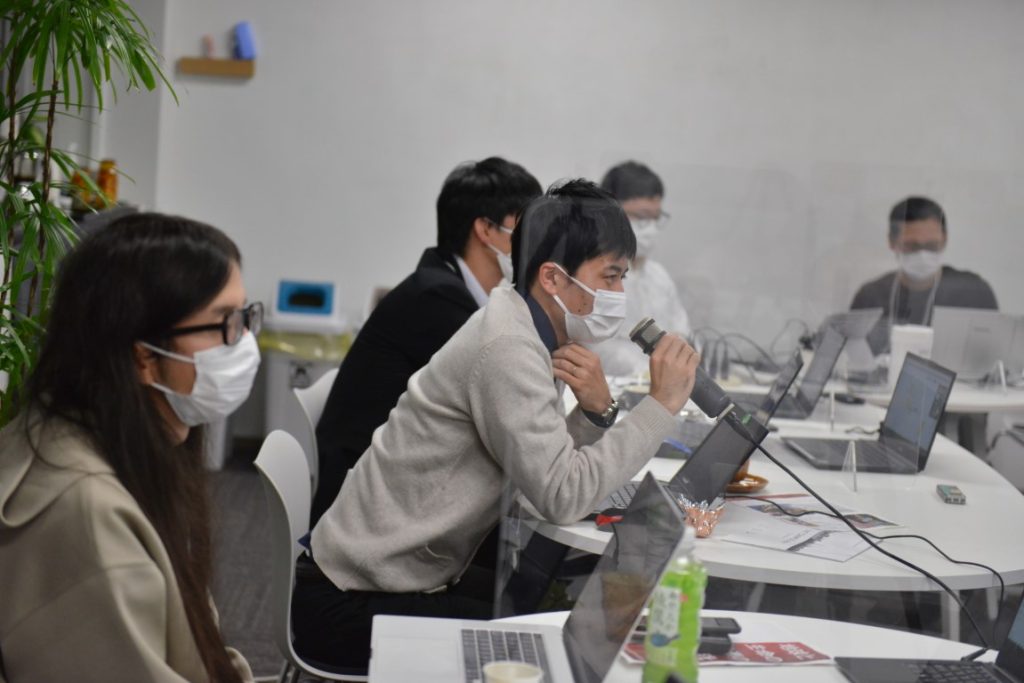 Activity period: October 2021 to April 2022
PROGRAMME CONTENT: Seminars, workshops, manufacturing, experiments, creative community activities, etc. that flexibly use face-to-face and online. A final symposium – open to participating companies and the public – is scheduled for April 2022.
https://www.tse.ens.titech.ac.jp/~deepmode/csm/blog/未来を創るhybrid-innovation/
Links to the previous sessions below:
Session 1, Session 2, Session 3
E-mail : tokyotechxcsm@tse.ens.titech.ac.jp