2021, 2023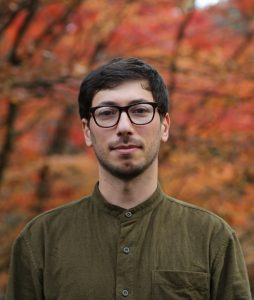 Instructor: Dr Giorgio SALANI
Course and Credit: LAW.X423 1 credit
Classroom: On Zoom
Language: 英語
Date: 9-10 slots, Mondays
Course description and aims
What do products mean for people? How does technology relate to culture? What does our relationship with technology and products tell us about society? This seminar series introduces notions of design theory and material culture studies to investigate technological products, materials, processes, and cultures. In each class, we will interpret the relations between people and things through key historical frameworks: from materialist and structuralist views to ANT theory, the social life of things and new-Materialism. The transdisciplinary and nonhierarchical study of both high and low technologies aims to spark lively discussions using relevant, practical and accessible examples.
Student learning outcomes
The post-Anthropocene calls for a remodelling of the role of designers and engineers as makers of concepts as well as makers of stuff. The focus on short lectures, seminar discussions and extensive digital interaction is designed to facilitate the assimilation of theories and their application to practical solutions and exercises. Students will widen design/engineering perspectives narrowly focused on style, function and/or performance, and familiarise themselves with key concepts from design theory, craft studies, anthropology of technology and Western philosophy.
Class flow
The sessions combine seminars + interactive workshops to deliver experiential learning. Participants will form small groups to work on tasks and contribute to the discussions.
Syllabus
Week 1 – The transformation of Nature into products
Week 2 – Products as representation
Week 3 – Psychological encounters between people and products
Week 4 – Products as extension of people
Week 5 – Life of things
Week 6 – Rediscovering social–ecological systems
Week 7 – Towards new materialisms
*******************************************************************
2020, 2022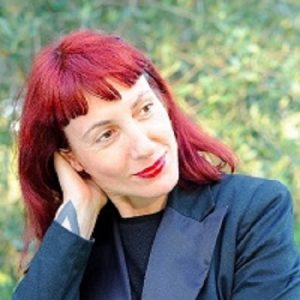 Instructors: Betti MARENKO・Kayoko NOHARA
Course: LAW. X423 1 credit intensive course/workshop
Classroom: Zoom
Language: English
Overview / Objective:
Hybrid Futures: Designing for Uncertainty, Speculating on the Post-Anthropocene
The course draws on process philosophy, design theory and science and technology studies to critically locate discourses around technology and the impact of digital technologies on the planet and the future. We will look at ideas around the human, the post-human and the non-human to examine the encounter human-machine across a number of contexts e.g. historical; cultural; material-semiotic; techno-digital; animistic; in interaction design; and in
relation to assumptions circulating around technology's role, responsibility and values. The aim is to build a transdisciplinary toolkit of ideas, discourses and methods to reflect critically on technologies; to cultivate anticipatory and future-building skills; to speculate on hybrid future scenarios located in the post-Anthropocene; to acquire a vocabulary of concepts applicable to a range of technology-related areas and disciplines. The course is a mix of lectures,
workshops and facilitated collaborative work on Miro. A series of readings will be assigned throughout.
All instructions and reading material are in English.
Schedule (2021) :
①Jan. 7  18:05 -19:45
Welcome and introduction
Theoretical tools for speculating on the Post-Anthropocene
②Jan. 8  18:05 -19:45
Future Anticipation
Transversality, transdisciplinarity and post-qualitative methods
③Jan. 14 18:05 -19:45
Future Philosophical Pills Workshop
④Jan. 21 18:05 -19:45
Human-machine encounter: androids to algorithms
⑤Jan. 22 18:05 -19:45
Digital uncertainty in planetary computation
⑥Feb.4 18:05 -19:45
Designing speculation, fiction and future crafting
⑦Feb.5 18:05 -19:45
Animism 2.0
How to register:
Register on the Educational Web System. Email us after the registration deadline: Prof. Kayoko Nohara (nohara.k.aa@m.titech.ac.jp) CC: Megumi Hiraki (hiraki.m.aa@m.titech.ac.jp)
---
2019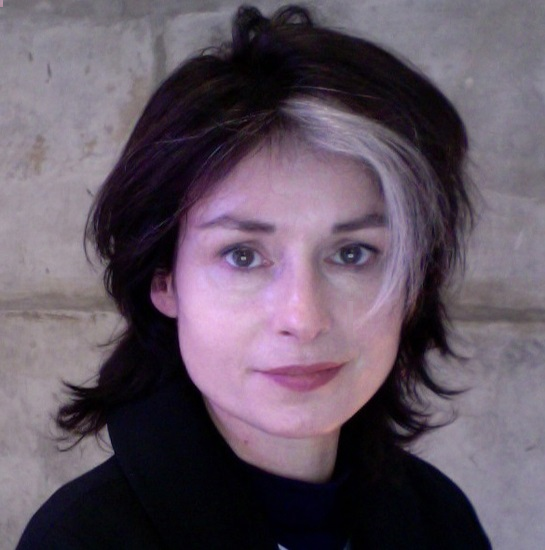 Instructors: Ulrike OBERLACK・Kayoko NOHARA
Course: LAW. X423 1 credit intensive course/workshop
Classroom: South 5 407A(Workshop room)
Language: English(assistance available in Japanese)
Overview / Objective:
This course will explore the areas surrounding creating a more sustainable future including, design, society, philosophy, science and technology. Based on the information in these fields, students will independently envision the future and devise a design to shape such a future. Integrating multi-faceted information mixed in one problem will help them become aware of their own narrative and express it.  By designing wearables, they will express and communicate their own ideas of sustainability.
Schedule:
①Dec. 16(Mon) 17:00 -19:20
Tools to creatively think about the future: Understanding Design, Society, Science/Technology Information and how they shape social issues.
②Dec. 17(Tue) 17:00 – 19:20
Narrative construction by individuals/groups
③Dec. 18(Wed)   17:00 – 19:20
Expressing the reconstructed view of the future with wearable production by groups
④Dec. 19(Thr) 17:00 – 19:20
Wearable production by group work
⑤Dec. 20(Fri) 17:00 – 19:20
Presentation and discussion
How to register:
Register by December 4 (Wednesday) on the Educational Web System. Email us after the deadline →  Prof. Kayoko Nohara (nohara.k.aa@m.titech.ac.jp) CC: Megumi Hiraki (hiraki.m.aa@m.titech.ac.jp)