Here we have an update from Uyanga, a GSEP 1st batch graduate from Mongolia, about her life after graduation.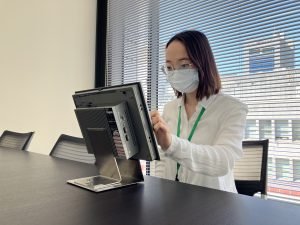 Where you are now and what you are doing now?
After graduating GSEP in 2020, I continued my studies at Tokyo Institute of Technology to earn an M.Eng in  "Energy Science and Engineering". Currently I'm working in Osaka Japan, as part of a business leadership program at Schneider Electric, a French company specialized in energy management and industrial automation.
If you look back the time at GSEP and Tokyo Tech, how do you describe the benefits of the program?  Any memorable event or experience?
At Tokyo Tech, I learned engineering, as well as energy policy and a bit of economics. I participated in the Hult Prize, student business idea competition. To look back, I got to experience these different areas and know myself. I think that's the most important part of university years and GSEP supported me a lot and offered the tools for it.
How does GSEP contribute to or is connected with what you are doing now?
I think one of the most important things I gained from GSEP, is being able to understand various disciplines. In my current job, I get to work together with people from both R&D (Research & Development) team and operational teams. Talking about both technical and business topics, I feel comfortable.
Who could fit to GSEP based on your own opinion?
Someone curious. GSEP gives an opportunity to get exposed to diverse topics, and learn with students from different backgrounds. In my opinion, someone curious and open-minded would perfectly fit in such an environment.
Any message to prospective students!
Be open to new experiences. GSEP, Tokyo Tech have lots of great opportunities. Just grab them and use your time as GSEP at its fullest, make some life-long friends and enjoy.
Uyanga Tumurbaatar, graduated GSEP in 2020
See also her previous posts:
GSEP Alumni: Where are they now?