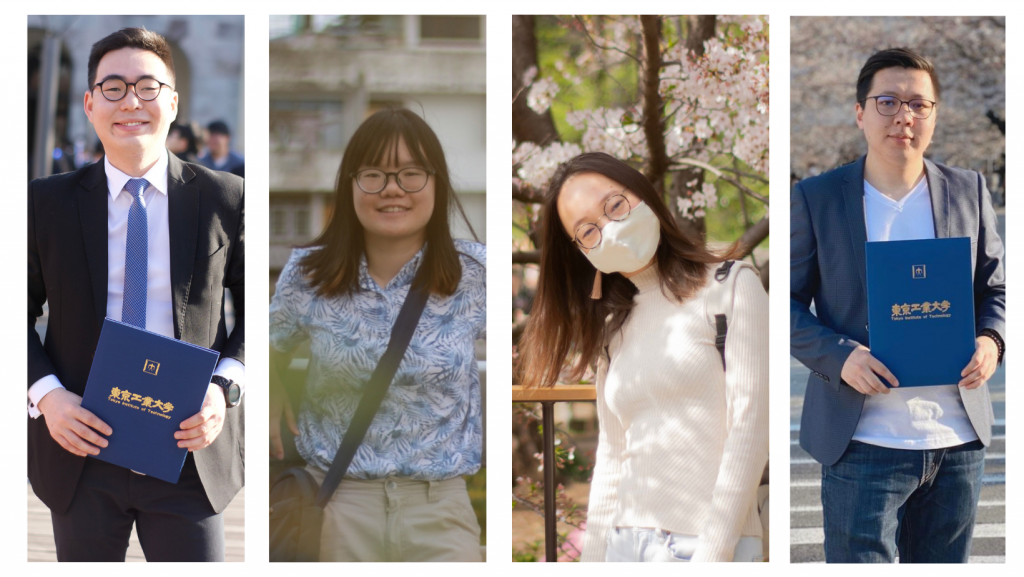 GSEP Alumni from the 1st batch of GSEP graduates: (From L to R) Dolgormaa Banzragch, Maythawee Ratchatawijin, Tumurbaatar Uyanga, and Purevsuren Norovsambuu.
Since its establishment in April 2016, the Global Scientists and Engineers Program (GSEP) of the Tokyo Institute of Technology has successfully produced outstanding students and alumni. We caught up with some of our first batch of graduates in GSEP and asked them about their lives after GSEP, their favourite part of being a GSEP student, and their advice to current students, and those who want to apply to the pioneer international undergraduate program in Tokyo Tech.
When did you graduate from GSEP?
Dolgormaa Banzragch : March 2020
Maythawee Ratchatawijin : March 2020
Tumurbaatar Uyanga : March 2020
Purevsuren Norovsambuu : March 2020
What have you been doing since you graduated from GSEP?
DB: Currently, I am continuing my master's degree under the GEDES program at Tokyo Tech.
MR: Now I am working as a policy researcher at Thailand Development Research Institute in Bangkok.
TU: I am now pursuing master's degree at Tokyo Institute of Technology
PN:  I am currently enrolled in the graduate school at Tokyo Tech and doing quite well.
How do you feel that GSEP helped prepare you for what you are currently doing right now?
DB: GSEP had put me on a learning path to follow and even now I can say I am still treading that path now that I'm in pursuing my MS. If you ask me how do I feel, then my answer will be that I am grateful for everything that had happened to me from the bottom of my heart. I feel really grateful that I had an opportunity to study in GSEP. I really enjoyed exploring transdisciplinary studies where I learned about different engineering and social science disciplines. I want to learn more about it and currently studying in GEDES course in the same department. GSEP made this all possible.
MR: While in my undergraduate study in GSEP, I learned many useful things such as research methodology, systematic thinking, basics of policymaking, communication skills, plus I got introduced to many other disciplines that could be useful for further research
TU: Thanks to GSEP's broad curriculum and project-based courses, I learned to look at different aspects of a certain problem, which is very useful in any field, especially the energy field, for which I'm pursuing a master's degree.
PN: In GSEP I have learned various subjects from cultural studies to programming and data science and now it is giving me lots of career choices in my job hunting.
What's your favourite thing about your GSEP experience?
DB: Overall it was a pleasant undergraduate life for me. It seems that there are lots of hardships that international students tend to face but thanks to GSEP it was smooth-sailing from the beginning, and I would say that is my favourite thing about GSEP.
MR: I am glad I got exposed to many people from different disciplines and cultures.
TU: I enjoy the close relationship with other GSEP students and the faculty and the broad curriculum which keeps every semester interesting.
PN: The GSEP community. I really love how supportive is GSEP faculty members and students are awesome. I made a lot of friends from GSEP and cannot ask for more.
Do you have any advice for current GSEP students or those who want to apply to GSEP?
DB: For current GSEP students, if you think classes are dumb trust me you are dumber. How do I know? I've been there! Do your best, and do not waste your time. 4 years might seem long but it sure flies.
MR: 1. Learn Japanese! It's important for conversation outside the course and 2. Focus on your study but don't forget to explore places and activities! There are so many things to do both on and off-campus.
TU: Utilize the time and the opportunity around you, such as learning Japanese well and doing internships.
PN: Try to learn from one another because there is always something you can learn from each individual.
Do you have any advice for current GSEP students or those who want to apply to GSEP?
DB: For people who are planning to apply, give it a try, you will not regret it.
MR: Try applying in GSEP, it would be an interesting experience.
TU: I'm very grateful that my very first experience of studying abroad was with the GSEP family. Hope it'll be the same for you!
PN: GSEP is the best choice I made in my life. If you are interested in many things and want to explore new knowledge, GSEP is the right place for you. Good luck.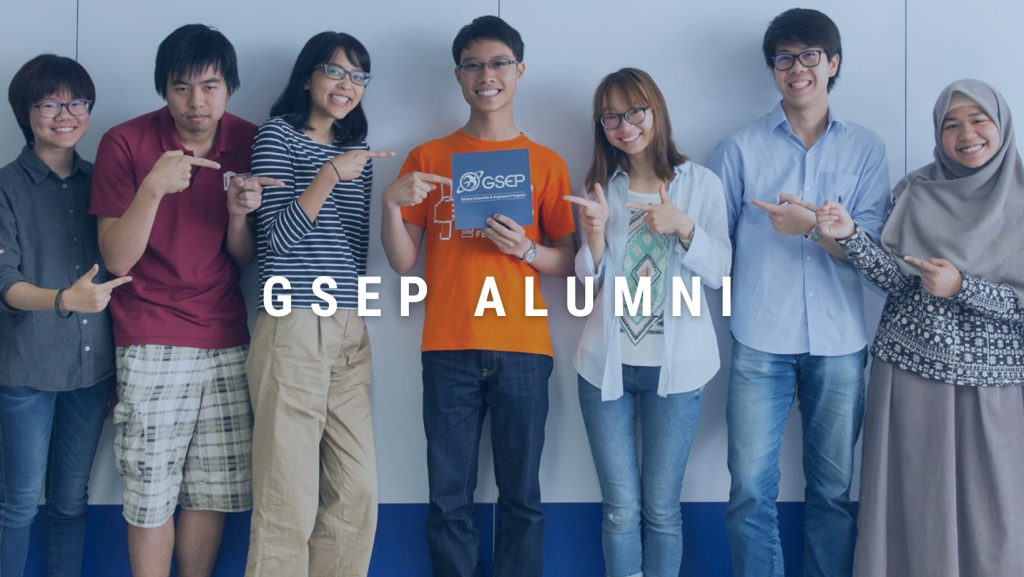 Tokyo Institute of Technology Global Scientists and Engineers Program (GSEP) 2022 Application Period is from August 16, 2021 – September 3, 2021.
For more details, visit the Tokyo Tech website for GSEP here.