October 3, 2017
Deep in the heart of Atlanta is Georgia Tech with its mix of old and new buildings and a bustle of students that pulls you towards the magnificent student centre. A flight of steps up and you will find the most important activity of the day; A study abroad fair. Among the line up of tables displaying over 15 study abroad program advertisements is the Japan Summer Program for Sustainable Development (JSPSD) table. On this particular table is an array of give aways, a large board showing a collage of students and faculty of the previously held program, a laptop playing a slideshow meant to draw eyes of students curious to know what Japan is about, and finally a mix of the faculty and Alumni of the program all dressed up with welcoming smiles.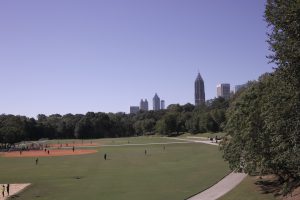 Students moved through the rooms stopping from interest or curiousity to hear about what JSPSD had to offer them. Over 50 students came to our table to find out about the JSPSD program with quite a number gearing to sign up, having heard testimonials from friends that had participated in it. The program was explained in great detail to each student; the opportunity to study sustainable development in amazing Tokyo – the world's greatest city with amazing mass transportation, low crime rate, and endless things to do and see – for ten-weeks during the summer; a one week field trip for exploration of the beautiful Japanese countryside, including Hiroshima, Kyoto, and a rural community where one could visit historically and culturally important sites as well as do field work in a rural Japanese community; problem-based Learning method of lectures where students are tasked with integrating theory and knowledge in finding solutions to complex problems as they take ownership of a research problem, collaborate with multidisciplinary, cross -cultural team and take responsibility for acquiring the necessary knowledge required to proffer a sound solution.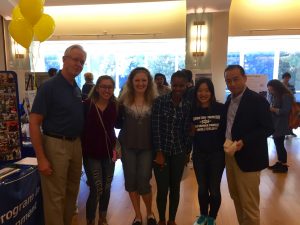 The Georgia Tech alumni of the program who were present shared their previous experiences describing the exciting sightseeing activities engaged in as lectures were held Monday through Thursday, giving them long weekends to pursue their own interests of exploring Japan. They told of visits to Akihabara's anime district, Shibuya, Meiji Shrine, quirky Odaiba, Pokemon Store, day-trip and long weekend destinations from Tokyo to the likes of Yokohama, climbing Mt. Fuji, Hokkaido, South Korea, Taiwan, Singapore, among many other things they had fun doing. Meanwhile the slide-show gave picturesque effects to their stories as the pictures could be seen.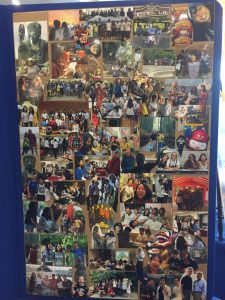 The fact that the program is open to all majors and required no prerequisites was something that the students appreciated and also being able to take away 12 credits for a global development minor. Some were really interested in visiting Tokyo Tech to take engineering courses or even to see the super computer Tsubame in Tokyo Tech and possibly carry out research. While others were thrilled with the concept of solving real world sustainability issues. The most exciting part to them was having the opportunity to tour Japan while engaging in such a serious study. Prof. Brian Woodall addressed questions involving credits and particular majors they can apply to as the students were very curious about getting credits for their departments. While Abe sensei shared how the program goes beyond the credits and gives an opportunity for each student to work in an interdisciplinary and trans-cultural environment where they can solve problems in the context of real life. This team work skill is quite useful in surviving in the work place where they will be faced with working with people from diverse fields and cultures.
From the interests shown, it is possible that more students would sign up for the program than can be handled as there are only 20 slots available. The fair came to a successful end with everyone still wearing smiles with the knowledge that JSPSD 2018 is on a shinkansen track to a beautiful achievement.
Grace Kagho
M1 graduate student
Tokyo Tech