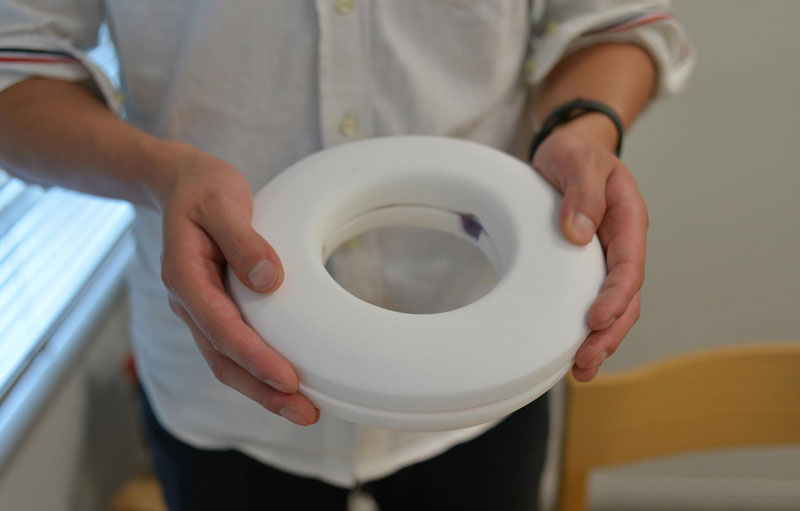 Instructors: Kayoko Nohara, Xinru Zhu, Masahiko Furukata (MAU), Kohei Kobayashi (MAU)
Day/Period: Intensive (schedule below)
Course number: GEG.P501
Credits: 2 Offered
Location: Tokyo Tech Ookayama Campus, MAU Ichigaya Campus
Course description and aims
Society and industry are seeking "engineers with design sensitivity". This talent should be able to create products that balance functionality and design, incorporating a variety of perspectives. At its root, the question is "how to give form to universal and versatile ways of thinking (concepts)". In this workshop, students start with one topic and experience the design process through building a concept through discussion, creating a simple molding design, and giving a presentation. Together with students from Musashino Art University, students are expected to discover normally overlooked aspects of "ideas taking form" such as the various possibilities, discoveries, and the importance of trial and error.
Student learning outcomes
This workshop has the objective of bringing together the many perspectives within a team to produce a product or system which expresses a good balance between functionality and design. By creating a combined team with the complementary skills of Musashino Art University students under the guidance of Musashino teachers, it will broaden perspectives and teach the difficulty and importance of communication through debate and direct experience of manufacturing.
Class flow
Intensive workshop for 6 days at the end of July.
Make a mixed team with students of design and fine arts and obtain practical experience of the design process in the sequence "From a subject extract an idea, and develop a new concept up to an artistic expression". After a lecture on basic design theory and learning about communication between different disciplines, each team will take part in the workshop. Finally, teams will present their results and created objects which will be subject to evaluation from external visitors.
Course schedule/Required learning 2023
| | | |
| --- | --- | --- |
| Class 1 | July 24 (Mon) 15:30–19:00 @ Tokyo Tech Ookayama Campus | Lecture |
| Class 2 | July 25 (Tue) 15:30–19:00 @ Tokyo Tech Ookayama Campus | Lecture and brainstorming |
| Class 3 | July 26 (Wed) 15:30–19:00 @ MAU Ichigaya Campus | Transfer from theme to concept |
| Class 4 | July 27  (Thu) 15:30–19:00 @ MAU Ichigaya Campus | Share a clear idea about the concept |
| Class 5 | July 28  (Fri) 15:30–19:00 @ MAU Ichigaya Campus | Complete the design production |
| Class 6 | July 29 (Sat) 15:30–19:00 @ MAU Ichigaya Campus | Presentation, discussion and evaluation |
Contact
Dr. Xinru Zhu (Assistant Professor, Nohara Lab)