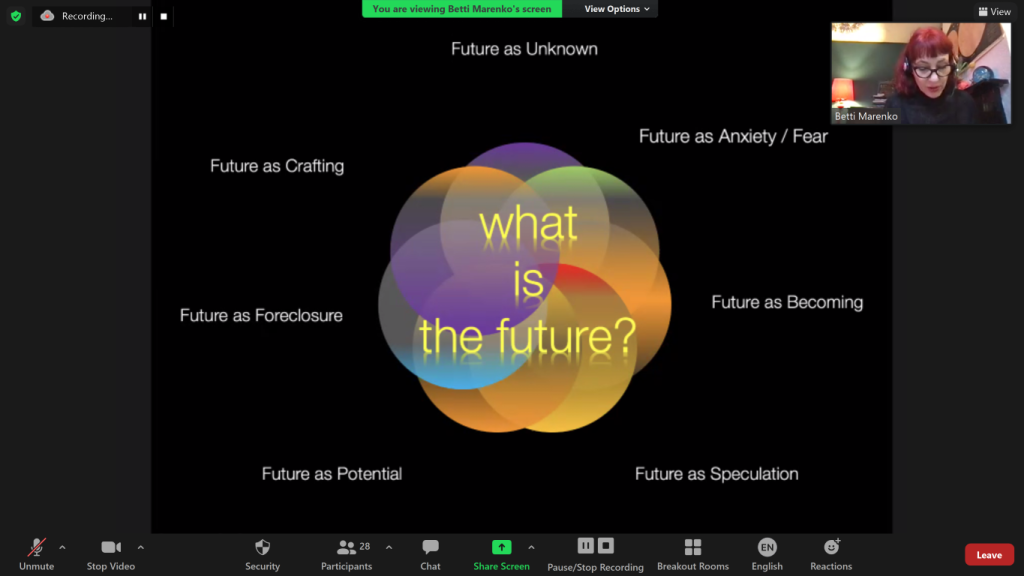 東京工業大学とロンドン芸術大学セントラル・セント・マーティンズ校(以下CSM)によるコラボレーションプログラム 未来を創る"Hybrid Innovation"の セッション6が2022年1月11日(火)に開催されました。
今回はベティ・マレンコ教授と、これから起こり得る様々な形の未来について、参加企業のメンバーとディスカッションしました。デザイン哲学を取り入れ行われた本セッションでは、マレンコ教授発案のフィロソフィカルピルと呼ばれるツールを利用し、自身が想像する未来にいろいろな要因を取り込むことで、単一の未来像から多指向的な未来像を構築してみました。
イノベーションに必要とされる未来予測のノウハウを学び、将来に対して柔軟に対応していくための思考方法をアクティビティを通して体験しました。
本プログラムでは、企業の皆様に、"Hybrid Innovation"への道筋、即ち"マルチコミュニケーション"を体現していただき、それぞれの境界を超え、「知の融合」と「発想転換」を体得していただきます。そして本プログラムへの参画が各企業様のイノベーション創出に繋がっていくことを目指しています。
プログラム概要
https://www.tse.ens.titech.ac.jp/~deepmode/csm/blog/未来を創るhybrid-innovation/
対面/オンラインを柔軟に用いたセミナー、ワークショップ、ものづくり、実験、クリエイティブコミュニティ活動など。最終シンポジウム(参加企業限定と一般公開の両方)も開催します。
過去のセッションは以下のリンクからご覧ください。
Session 1, Session 2, Session 3, Session 4, Session 5
E-mail : tokyotechxcsm@tse.ens.titech.ac.jp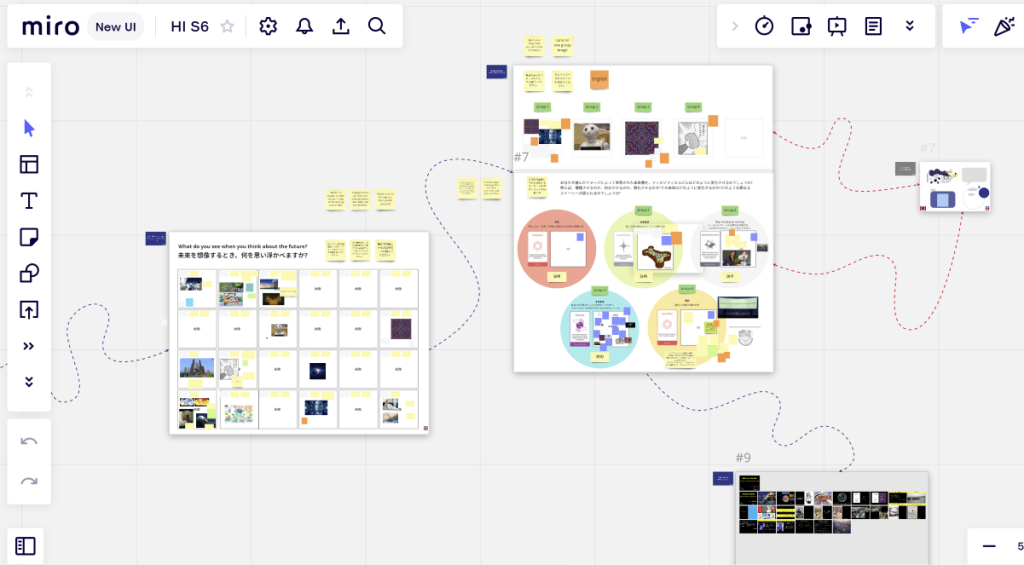 Session 6 of "Hybrid Innovation", a new collaboration programme between Tokyo Tech and Central Saint Martins College of the Arts London (CSM), was held on Tuesday 11 January 2022.
In Session 6, Prof. Betti Marenko and members of the participating companies discussed various forms of possible futures by utilising methods and concepts of design philosophy. The participants used a tool called Philosophical Pills (co-developed by Prof. Betti Marenko) to construct a multi-directional vision of the future from a single vision by including various factors in their own imagined futures.
Through the activities, the participants acquired knowledge of future forecasting, a necessary component of innovation strategies, and experienced how to think flexibly in response to various future scenarios.
In this program, companies embody the process to Hybrid Innovation. This merges "multi-communication" to transcend disciplinary boundary, promote the fusion of knowledge and change mindsets. The programme also aims stimulate innovative strategies in each participating company.
Activity period: October 2021 to April 2022
PROGRAMME CONTENT: Seminars, workshops, manufacturing, experiments, creative community activities, etc. that flexibly use face-to-face and online. A final symposium – open to participating companies and the public – is scheduled for April 2022.
https://www.tse.ens.titech.ac.jp/~deepmode/csm/blog/未来を創るhybrid-innovation/
You can find blogs on previous sessions here: Session 1, Session 2, Session 3, Session 4, Session 5.
For info please contact: tokyotechxcsm@tse.ens.titech.ac.jp