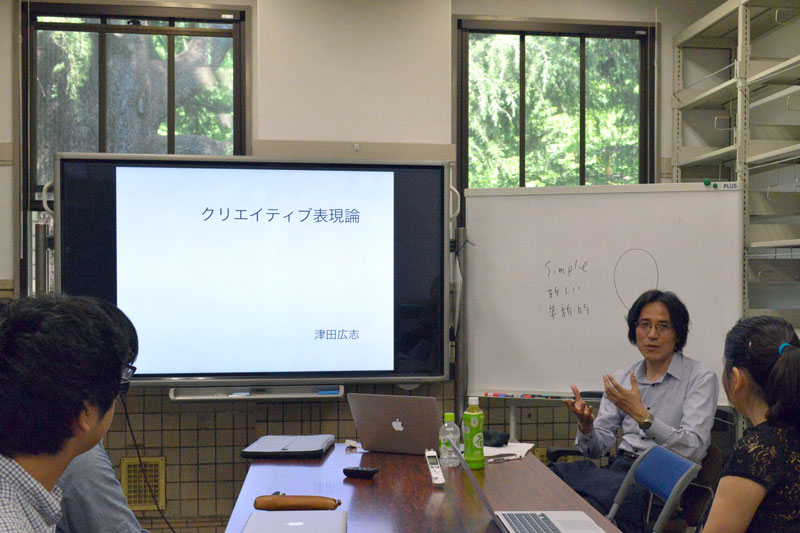 Instructors: Hiroshi TSUDA, Kayoko NOHARA
Credit: 1 GSEC
Course Number: LAW.X316
Day/Period: Intensive, Offered 3Q
Room: 407A South 5
Language: Japanese
Course description and Objectives
Now, art and design are hot spots in society. Art is not a self expression, it is a big challenge how to express the world. Design is not only a design but also a thought tool that solves various administrative and enterprise problems. Both of these will be a great force to create society of the future.In this exercise, we will acquire the basic idea of art & design based on cases of Japan and the world.I think the power of art & design will give great direction to the development of technology. In the final round, you will have a short presentation on "The issues of art & design city you think".
Schedule 2019
Class 1
6/12(Wed) 13:30-16:30
Fundamental idea of art, power of art
History, point of view, way of watching, free discussion
Class 2
6/26(Wed)13:30-16:30
Basic idea of design, power of design (Guest lecturer: Yu OOSAKI)
History, point of view, corporate and administrative case introduction, free discussion
Class 3
7/10(Wed) 13:30-16:30
Presentation on issues of art and design city you think
Lecturer
Hiroshi Tsuda
Contents director, editor. After serving as chief editor at Film Art Inc., now CEO of Concent Inc. Program director of the Creative Flow programme in the Arts & Science Lab at Tokyo Institute of Technology. Publication: Ri-kurieithbu Hyougenjutsu: Shinsuisha. "Three abilities to create arts-without limit, difficulty, and boundary" to appear in the forthcoming publication of Aatosuru Chikara o Kataru.
Guest Lecturer
Yu Oosaki
Contents director, editor. CEO of Concent Inc. After graduating from Musashino Art University (Visual Communication Design), he started a career as a graphic designer. In recent years, as a service designer, he has involved in supporting new business development, designing new products/services for domestic/international manufacturers, providing development flow construction support for companies that design Ux/UI for smartphone and the vehicle installation devices. Member of anthropocentricity design promotion mechanism (HCD-Net) discussion committee.