We are happy to announce that we have developed a "Reading and Writing Check" application in collaboration with NPO EDGE!
Please access the application here: https://app.npo-edge.jp/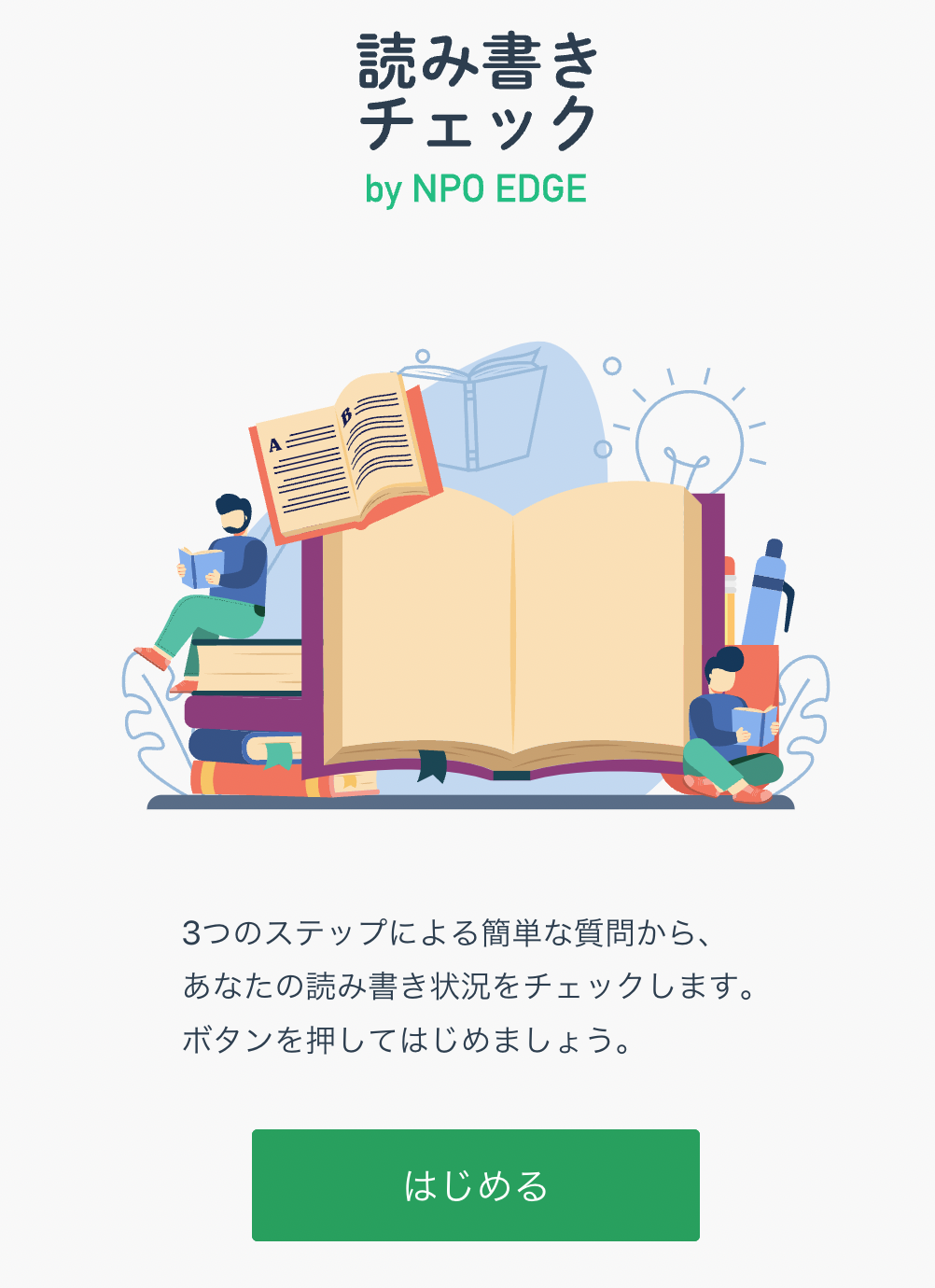 This application can be used for a simple self-check of reading and writing difficulties. The results of the answers will be used for research and support related to developmental dyslexia (no personal information will be collected).
EDGE is a non-profit organization dedicated to spreading awareness of and support for developmental dyslexia. Since its establishment in October 2001, EDGE has been conducting educational activities, networking, and support activities to realize a society in which all people with dyslexia can live actively.
In Nohara Lab, we have been collaborating with EDGE on research and projects such as "Development and Multilingual Extension of Typeface Customization System for Various Readers" and "Jibun Font".
Related links:
Reading and Writing Check by NPO EDGE
NPO EDGE