GSEP has been producing outstanding alumni since its start of the program in 2016. Many of them continue their studies at the graduate level not only at Tokyo Tech but also at the universities worldwide. Tanad from Thailand is one of them who pursues a doctoral degree in Australia. We caught up with him to ask about his life after GSEP.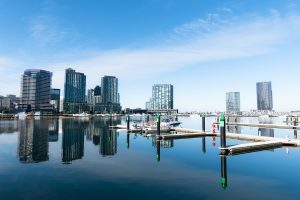 Where are you now and what are you doing now? What would you like to do in the future?
I am pursuing a PhD in Biomedical Engineering at the University of Melbourne, Australia. It is pretty much up in the air on what I would like to do afterwards. Preferably, I want to find a career in the industry where I can utilise all my knowledge to the best of my ability. Let's see what the future holds.
If you look back the time at GSEP and consider what you gained from GSEP or stay at Tokyo Tech, how do you describe the benefits of the program? Any memorable event or experience?
A lot of opportunities that I was able to experience helped me explore who I am and broadened my perspective. I wouldn't dare to do what I am doing now if GSEP and Tokyo Tech didn't bring me out of my comfort zone and prepared me to try different things. Honestly, being able to spend my university years in Japan is already quite memorable enough. I met many incredible people and took trips around the country with such a unique culture; not many things can top that.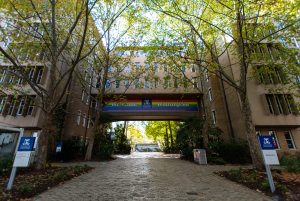 How does GSEP contribute to or is connected with what you are doing now ?
Doing PhD requires a lot of constant learning of new things, which I was able to do throughout my time at GSEP. Transdisciplinary study in GSEP is also instrumental in crafting a good research project. Even though academic research is often viewed as a deep dive into the deep knowledge of the subject, it is important to understand how the research output can contribute to other disciplines or impact society. These are integral for identifying the frontier of this research or the potential knowledge gap to translate the research into the application. (and, of course, it looks good for getting a grant as well)
Who could fit to GSEP based on your own opinion?
Based on my opinion, someone interested in science and technology and looking for a career in business and management could highly benefit from GSEP. If you are keen to learn a new thing and explore different opportunities, GSEP would be the right step to take a chance on all of it.
Any message to prospective students!
Hello to everyone who is considering applying to GSEP. You might feel some pressure as it is a pivotal moment to decide on your life as a university student. It is okay to feel anxious about making the decision. If you are afraid of messing it up, there is no need to worry about that cause there will be something wrong at some point. As someone who went through it several times and still constantly dealt with it, I can say that eventually, the thing will work out in the end.
At least I could share that everyone in GSEP helped and supported me throughout several struggles I had during my study. If there is somewhere I feel comfortable enough to take up the difficult challenge and would recommend to others, GSEP is one of them.
Tanad Lerdbussarakan, graduated GSEP in 2020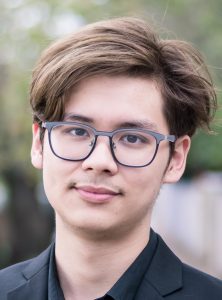 "I am a GSEP 1st batch graduate and STEM enthusiast from Thailand who is currently exploring research in biomedical engineering. I like drinking coffee, probably too much to end up living in a city known for its café vibe like Melbourne for a PhD study."