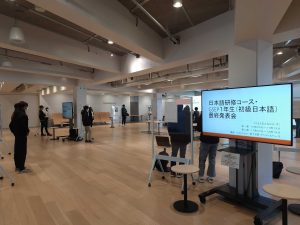 On February 2nd, 2023, GSEP first year students successfully made a final presentation of their Japanese class together with the international students who completed their Intensive Japanese Course at Taki Plaza event space, Tokyo Tech. This final presentation was originally held in the Intensive Japanese Course and this is the first time GSEP first year students have the opportunity to join and present in Japanese. This Intensive Japanese Course is offered twice a year by Tokyo Tech's Institute of Liberal Arts (ILA) and is designed for the international students who have just arrived in Japan and wish to improve their Japanese language skills rapidly.
GSEP students prepared a poster and presented various topics in Japanese, for example, the amazing hiking trip at Mount Fuji during summer last year, Thai traditional games, nice Australian food, and much more interesting topics! This year, the Japanese students from the Senzokuike Elementary School, the nearest local public school from Tokyo Tech, also attended this final presentation.
For this final presentation, it is divided into two sections, each section lasts 45 minutes. The fifth-grade students attended the first section and then the sixth-grade students attended the second section. They could choose to listen to the presentation that they were interested in and freely asked questions to the presenter if they had. The GSEP students enthusiastically presented their topics to the elementary school students who were excited to learn new things.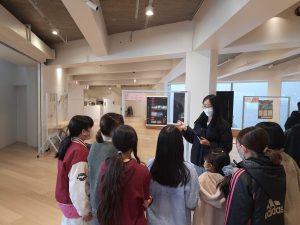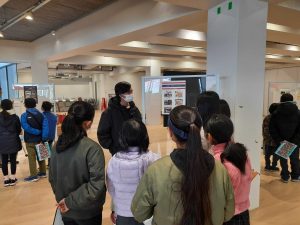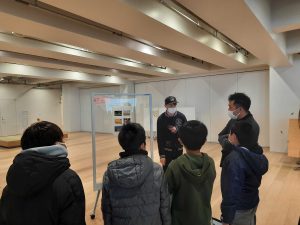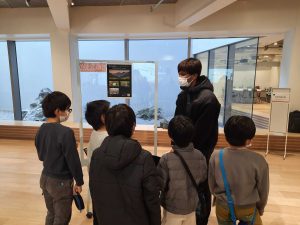 At the end of each presentation, the elementary school students could also show their appreciation by writing the feedbacks and putting their favorite stickers on the message book of each presenter. Here are some examples of the feedbacks and comments from the elementary school students: "I also like playing games, this is amazing!", "Your presentation is interesting. I learn a lot of things.", "The story about soccer is interesting.".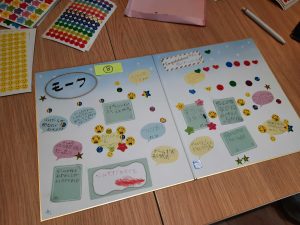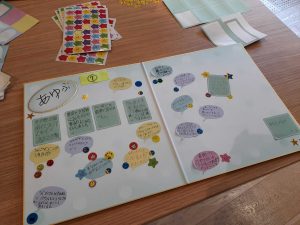 From this presentation, GSEP students could utilize the content learned from the Japanese class throughout the year to talk and interact in Japanese with Japanese students. This 1.5-hour section could benefit the students to truly immerse in Japanese atmosphere. Moreover, the Japanese students could also learn different culture and new perspectives from GSEP students. This presentation was a good opportunity that benefit not only for GSEP students but also the Japanese students from Senzokuike Elementary School.
———————————————————————
The news article for this event created by Japanese Section, Institute for Liberal Arts (ILA) has also been published on Tokyo Tech News. Please check the link below:
International students give final presentations to youngsters upon completion of Japanese courses