During the final quarter of each academic year, all 3rd year students of Tokyo Tech take a course organized by the Institute of Liberal Arts (ILA) entitled, "Final Report". In the course, students learn how to write academic articles professionally with primary emphasis on conducting peer-reviews. Throughout the course, students compose and conduct peer-reviews among each other. Towards the end of the series of sessions, a presentation is made and best papers are decided among the students of the class. Among the GSEP students in the ILA Final Report for the academic year 2021 , best paper awards were given to Jae Hyo Jang and Yehuda Sidabutar. The students were facilitated by GSEP lectures (Sunkyung Choi-sensei and Eden Mariquit-sensei) and ILA faculty members (Yuto Koizumi-sensei and Sanae Akaba-sensei).
The papers that were awarded are as follows.
Contemplation on science and Liberal Arts and their correlation by Jae Hyo Jang
Open Collaborations and Its Future by Yehuda Sidabutar
Below, they share their experience and inspirations for writing their report.
---
Jae Hyo Jang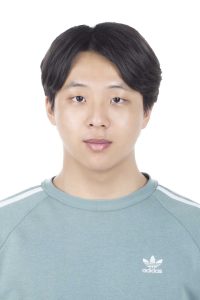 It has been such a short and time-flying journey. 3 years in Tokyo Tech have already passed. I have met various people of different nationalities; I have learned various new knowledge. All of them are precious experiences and have priceless values. It was about time to look back and summarize the path I have taken, and Liberal Arts Final Report gave me a perfect chance to do so. At first, I planned to simply connect my experiences so far and the research I desire to do. Then, I have realized that Liberal Arts courses have deeply affected my experiences and learnings. This is how I decided to emphasize the importance of Liberal Arts courses for students in the field of science and engineering. When writing the paper, it was not as easy as I have expected. Although the logic and flow are already in my mind, writing them down is a totally different story. So, I had to structure the paper by constructing from the very basic and adding details to the constructed form. I had to consider whether the structure is convincing enough and easily readable to the readers. The process was time-consuming and difficult, but I have gained confidence on writing down my own opinion and demonstrating it to the audience. I learned how to think as both a writer and a reader at the same time. No matter how innovative and excellent the content is, it cannot display its full potential when improperly written down. I believe this applies to all of us who are destined to write papers for research in our own specific fields. Closing the Liberal Arts Final Report 2021, I would like thank Tokyo Institute of Technology, Department of Transdisciplinary Science and Engineering, and GSEP faculty for providing me chances to learn precious lessons. Moreover, I would also like to thank my family, friends, and a special person for supporting me on whatever I do.
Yehuda Sidabutar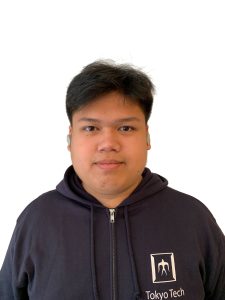 In writing this report, I've had the experience of collecting many topics
that interested me and piecing them together to try and figure out the one thing that interested me the most. Although the topic of the paper is open collaboration, I picked it because it was the next logical step of human development. One of the most eye-opening enlightenments that I've had is how similar yet how different everyone is. Even if people grew up in the same towns, went to the same schools, had the same hobbies, their lives would still be vastly different from each other's, and there is much to learn from each other. We as a species have gone a very long way from trying to exploit one another to collaborating in fairness and good will. Therefore, in my Liberal Arts final report, I have chosen to document this step in human evolution and describe my thoughts on how we will progress.