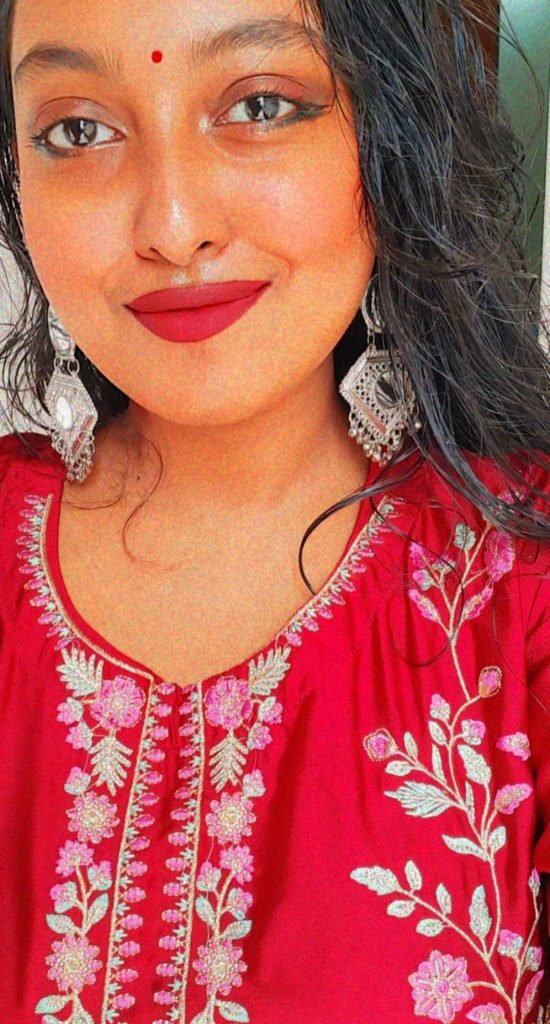 I remember telling my parents that I want to apply to Tokyo Tech and their expression mirrored confusion. The concept of pursuing higher education in Japan is a rare scenario here in Bangladesh. The popularity of US and Canadian universities is incredibly high; those are the dreamland for most Bangladeshi students. I was a part of that lot until I stumbled upon a video on YouTube featuring the Tokyo Tech GSEP – Global Scientists and Engineers Program.
The video showed student voices and they sounded driven, driven to make changes, driven to make an impact, driven to create a difference. Intrigued, I googled GSEP and landed on the official page of GSEP. I began to look at the curriculum, the courses, the features, the student voices, and something from inside told me this is where I belong. Every day I would visit the page at least once and motivate myself to apply.

You see, every application process is an adventure and you have your low moments when you doubt your decision. You need someone to reassure you. You need someone to tell you that they believe in you and that you can make it. I was having my own low moments as well when I came across 3 important people that kept me going and strongly encouraged me to apply. They were Chawit Chaijirawiwat, Jeremy Gavriel, and Trần Hữu Nhật Huy: Chawit and Jeremy are GSEP alumni and Tran is a current GSEP student. If I did not meet any of these three people, I would not have been a part of GSEP now. It was overwhelming for me to see that people would help an unknown girl from another country so wholeheartedly. They made me believe that GSEP was going to be a welcoming place (and it is one). I am so so grateful to them for all their help.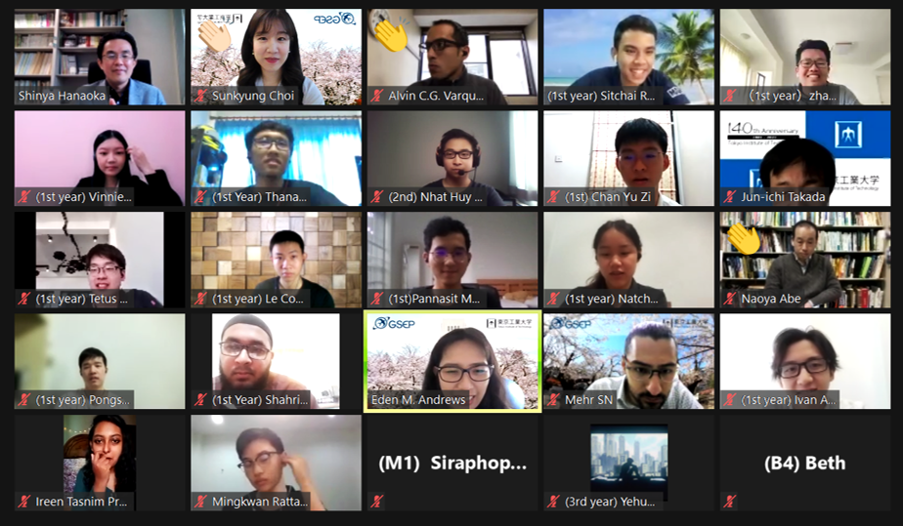 Our first orientation program in GSEP held online
Fast forward to April 2021, I was thrilled to begin my life as a Tokyo Tech student. This was a dream come true. Slightly down about the fact that my classes were not going to be on campus, my Tokyo Tech odyssey began. One of the very first subjects that you will have in Tokyo Tech is the "Tokyo Tech Visionary Project" and for me, it was like an academic hug. Of course, there were other fundamental courses like Mechanics, Linear Algebra, Japanese, Fundamentals of Life Sciences. But the Tokyo Tech Visionary Project? It was the cherry on the top. We met people who made success in the most unconventional ways – from Miss Francesca– a journalist of Nikkei Asia to Miss Mabulo– a farmer who won the Young Champion of the Earth award. The Tokyo Tech Visionary Project course brought us close to 6 unique stories of people who were passionate about what they do.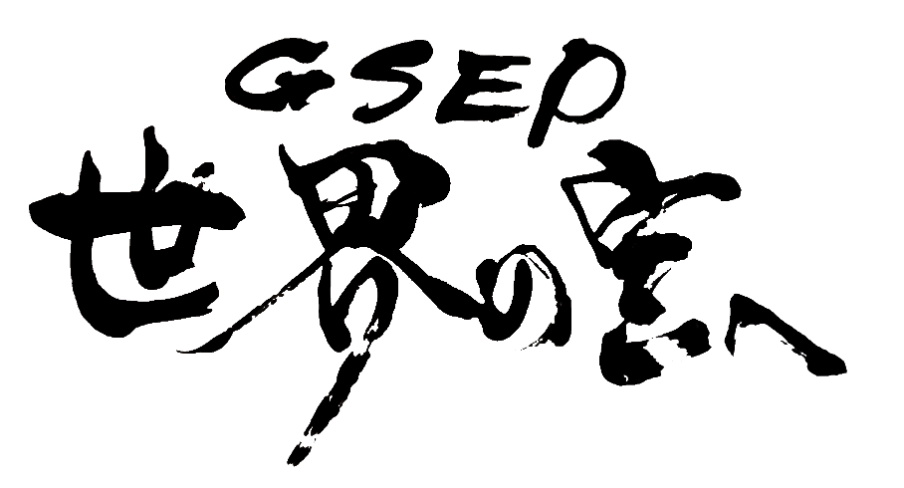 A Calligraphy piece by our guest speaker in Tokyo Tech, Japanese Calligrapher Mr. Taku Kosugi
This course validates the students beyond their mainstream academic skills. It urges the student for self-discovery and self-analysis. For me, it was unexpectedly a beautiful experience to find fragments of myself in all the people who gave lectures and I could see my fellow mates were connecting with them as well. At the end of the course, we were asked to choose a keyword and put up a short speech. The final presentation revealed something quite special and made me believe that here at Tokyo Tech people came to make this world a better place. All of our presentations revolved around the same theme "creating a community more inclusive". Fourteen minds, from different corners of the world, synced on the same tune. We all wanted a world that was more open, safer. We would have this course again in our 3rd year and I am eagerly waiting for it.

The second quarter is about to end in a week. Some of my friends have reached Japan already. I see their Instagram stories, brilliant sunsets in Tokyo Tech campus, the soothing landscape around Ookayama, and I keep longing for the day when I'd be able to witness the beauty by myself. It also helps that the GSEP faculty and staff are always there to keep me sane and reassure me.
Ireen Tasnim Progga is now a first-year student in GSEP. She is one of the first GSEP students from Bangladesh. At the moment, she is still in Dhaka taking online classes in Tokyo Tech due to travel restrictions because of COVID-19.