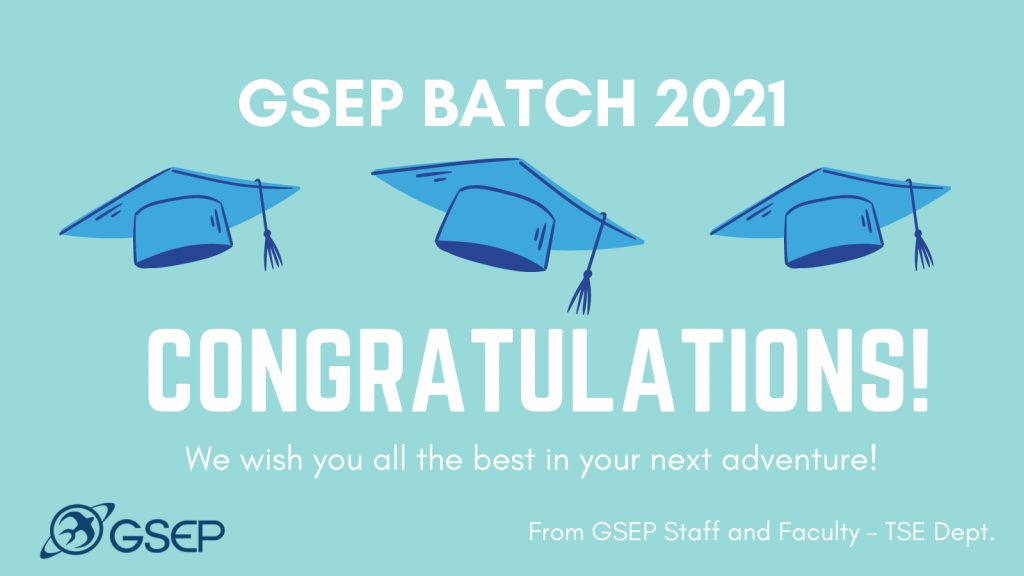 March 26th, 2021 – Today, we celebrate our students as their hard work has finally paid off. Even with all difficulties and limitations due to the pandemic, our students have conquered them, all emerging a winner. 
We are so proud to present the second batch of GSEP graduates. The future is looking bright for the young graduates as some of them will continue to graduate school in Tokyo Tech, or in a different university; some will be joining the workforce in Japan or in their home countries. But wherever their next adventure will be, we wish them all the best!
Congratulations again, GSEP 2021 graduates!