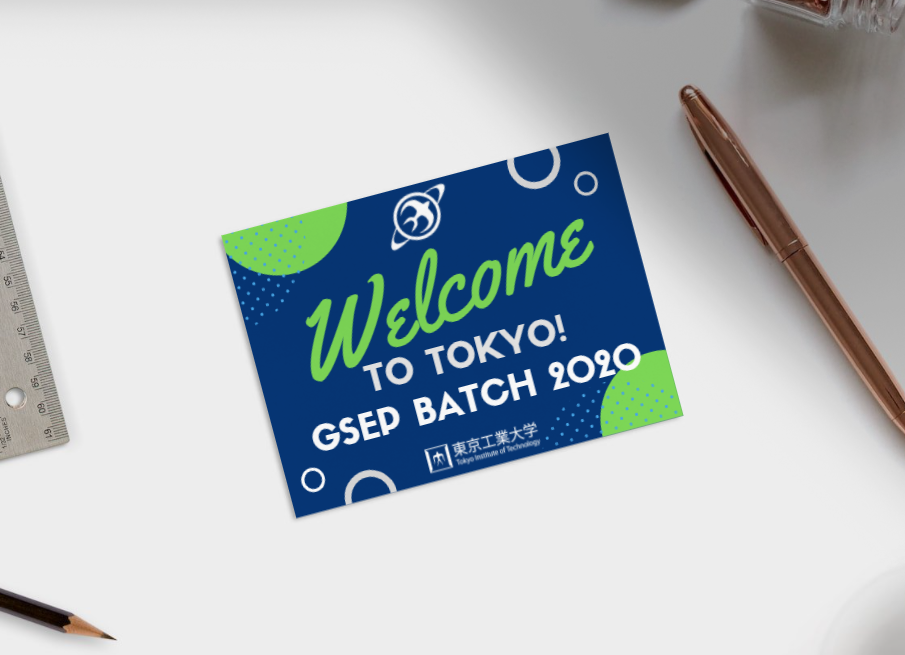 The faculty and staff are excited to welcome the students of GSEP Batch 2020 in Tokyo! Recently, the first-year GSEP students have already arrived in Japan from their home countries.  More than half of the batch arrived safely in Japan by early November, and the remaining students arrived a week after.  In accordance with the policy of the Japanese government and Tokyo Tech, the incoming international students underwent self-quarantine for 16 days in an accommodation designated by Tokyo Tech before they could move into the university dormitories. After their arrivals, the first-year  students were also closely monitored by GSEP faculty and staff, and their tutors were available to assist them in their needs to get them settled in their new surrounding. After finishing their self-isolation and quarantine, the students moved into their dormitory.
Tokyo Tech is still on Level 2 alert, which means access to the campus is limited for now and the lectures are generally held online. But last Wednesday, following strict COVID-19 safety measures, the students went to the campus for a brief orientation from the GSEP faculty, staff and Tokyo Tech Student Division representative. The students were able to complete admission procedures, fill-up forms needed for their health insurance, bank documents, all that is required to set them up in their new life here in Japan. After the orientation, there was a brief tour around the campus and then we finally had the chance to take the first group photo of the batch in front of the one of the most recognizable landmarks in Tokyo Tech, the statue of Prof.  Seiichi Tejima,  a famous educator during the Meiji period and the second principal of the Tokyo Vocational School, the predecessor of the current Tokyo Institute of Technology.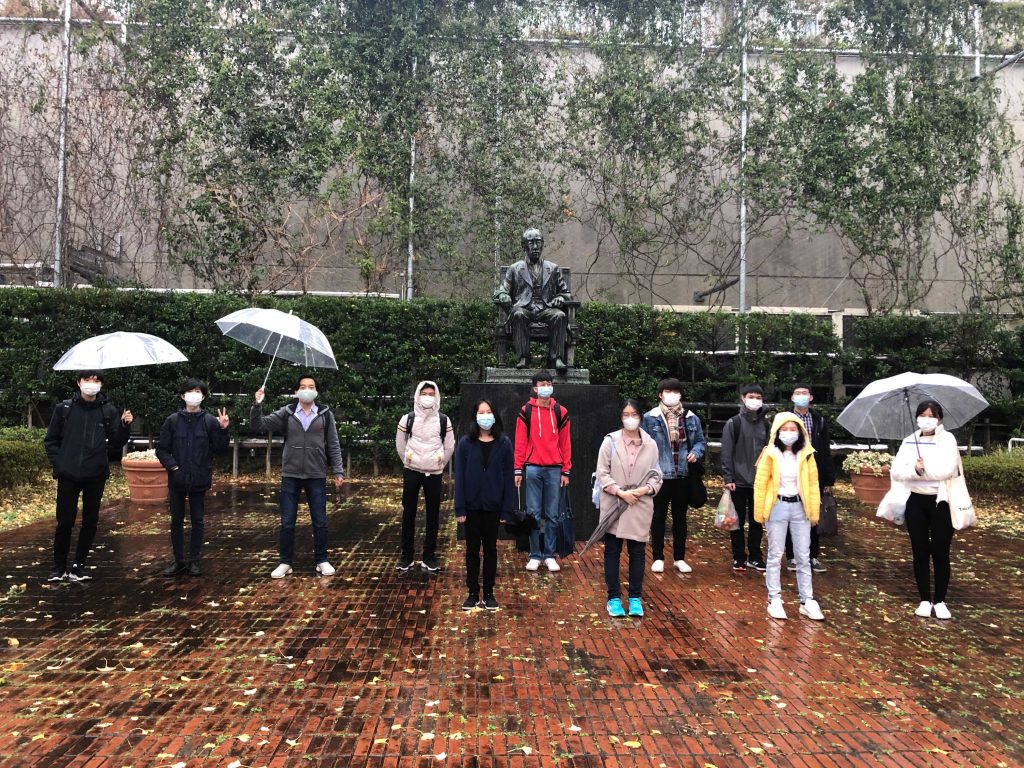 The group went on to see the Tokyo Tech library, more fondly called the "cheesecake" library because of its shape,  they also passed by the Main Building, the cafeteria, the gym, before having a brief meeting with another staff member from the Student Division to welcome them and give them booklets, pamphlets containing information that they can use as Tokyo Tech students. The tour finished in West Building area with more than enough time to prepare for their exam in Biology on the same day.
It was good to finally see each other in person given the special circumstances. We are very hopeful that in the future we will be able to have more chance to see each other face-to-face.
Stay safe, everyone!