The year 2020 is definitely set to become one of, if not, the most memorable year in our lifetime. We experienced a global pandemic that has affected how we conduct our everyday and has lead us to adapt to a new normal. The new GSEP students that were set to arrive in Japan in April 2020 were asked to postpone their travel until restrictions are lifted. In this very unusual situation, we asked one our first-year students, Mr. Tran Huu Nhat Huy from Vietnam,  to describe his experience so far as a first-year GSEP student in the time of COVID-19.
November 23th, 2019 – a beautiful day amidst the winter in Vietnam with sunshine and cold breezes. It was 10 AM local time when the mail carrier arrived, and I got my result announcement of my Global Scientists and Engineers Program (GSEP) 2020 Application. The exact moment I read the letter, everything just froze for a second, and all I can remember was an extraordinary feeling of surprise, happiness, and bursting altogether, it was unbelievable. It completely overwhelmed me. I am Tran Huu Nhat Huy and on November 23th of 2019, I successfully made my way to GSEP 2020.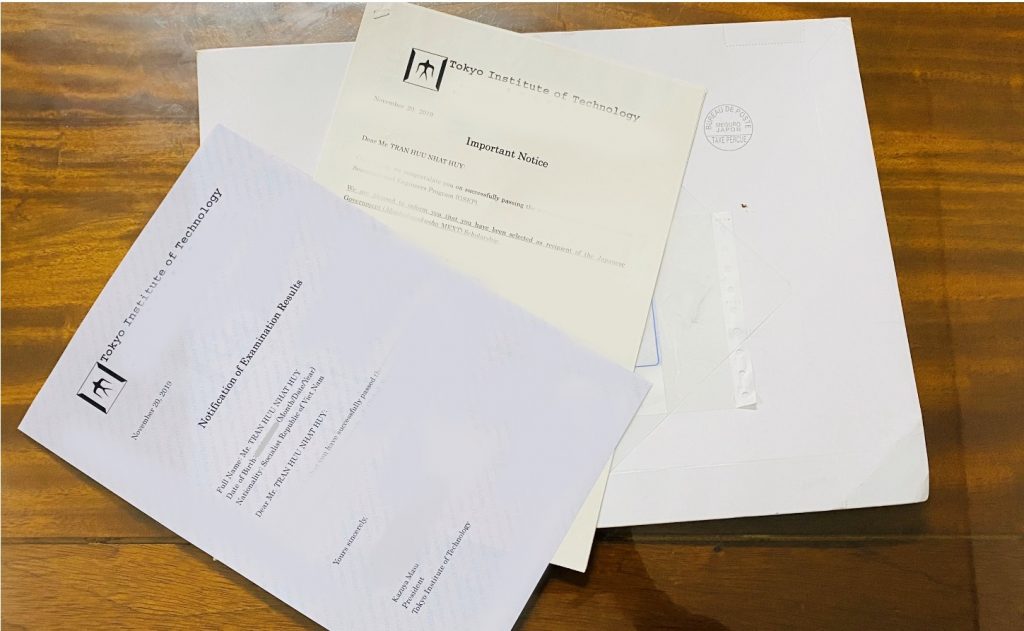 My journey has begun
March 23th, 2020 – The coronavirus was ravaging Mainland China, and was seemingly at the doorsteps of many regions around the world, including Japan. I finally got my entrance visa after 2 weeks waiting. In the afternoon, right after I acquired the visa, Tokyo Tech told us to postpone the arrival at Japan due to the surging pandemic. The upcoming quarter would be given via online classes. It was only a slight upset to see that my plan did not come as expect. "But that means I will have a couple of months being with my family. That is awesome!" – I thought. At that time, I almost had no idea what kind of experience awaits me.
April 3rd, 2020 – My first contact with GSEP staffs and students. I met my new friends, teachers as well as the staff. Despite difficulties of being separated physically, staffs and members of GSEP Faculty still put a lot of efforts helping us to complete first year's procedures thoroughly. We, all of the 14 new students of GSEP 2020, were introduced to Tokyo Tech's online system, student ID and card, and met our assigned tutors and so on. Initially, because of language barrier as well as cultural differences, and the fact that we had never met each other directly as usual, I found it not so easy, unnatural to communicate with my classmates. But after one month, the homework and assignments gave us a firm reason to get closer, a mutual topic for communication. We formed our first study meeting, and then Facebook group, and chat group. We started talking more, not only study stuffs. Beside Vietnamese GSEP students I knew before, I also got new comrades, a Mongolian and a Chinese. We played several FPS games together, and I got carried hard by these two buddies very often. Somehow I feel, I will have even more exciting experiences with them, as well as other classmates, when we arrive in Japan. You know, I have never imagined one day I would be in a Valorant squad with a Mongolian and a Chinese. Being in an intercultural environment, this is what I expected when I joined GSEP, and they surely never disappointed me.
May 4th, 2020 – The first quarter of 2020 academic year begun. Having experienced some online courses on edX and Coursera before, I found it no technical difficulties when taking Tokyo Tech's online classes. Talking about online classes experiences in my first quarter, I must admit that there are some advantages, such as you can share files, documents and videos, more easily. The interactive level is still considerable, although less convenient compared to normal class, especially in large group discussion. You can also access records of the lecture provided by teacher. This is quite helpful and flexible in case you need a revision or when you miss the lecture completely. In addition, you can save some commute time. Just sit in the table, open your laptop, and connect to the Zoom platform, here you go!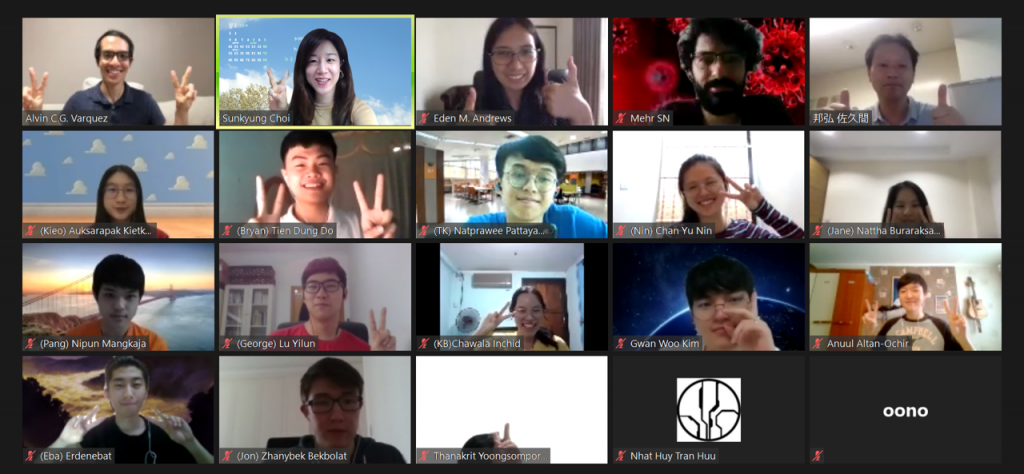 Last meeting of our Tokyo Tech Visionary Project class of  first quarter with GSEP members. Unfortunately I fell asleep at the very end of that class and missed the screenshot completely
But I must say, there are still many obvious disadvantages compared to traditional face-to-face classes. Technical flaws such as unstable internet bandwidth, flawed camera or microphone devices, and limited PC performance can hinder the efficiency of an online-conducted class. Lack of face-to-face communication is also a negative experience. At first, I thought this online education approach was new, exciting and convenient. But after one quarter sitting in front of computer screen, talking to my friends and teachers day after day, I missed the communication experiences I normally had. This was not the fault of GSEP or Tokyo Tech, they surely did their best to provide us a safe educational environment. My job, is to focus on studying and training, to meet their expectations.
June 22, 2020 – The second quarter (2Q) came right after the end of the first quarter (1Q) with more courses and works awaiting to be done. Having enough online class experiences, I kept my performance the same as 1Q. During this quarter, I got a chance to participate in the 18th English Speech Contest organised by the Foreign Languages Section of the Institute of Liberal Arts. This was my first time joining a Zoom meeting with nearly 400 audiences! I presented a speech about countermeasures for future pandemics. For me, this was a good opportunity to practice my public speaking ability, and a memorable experience in 4 years at Tokyo Tech.
Through 2Q, I gradually realized:
I want to enter Japan.
To prepare for the arrival of Japan, I abandoned almost every opportunity and plan I had in Vietnam. Four months prior to the supposed entrance, I relentlessly practiced Japanese and other necessary skills for studying abroad. I have been dreaming about the land where I can learn and experience a lot of things. Not only getting a bachelor's degree, this is also about meeting new people, visiting new places, and immersing myself in a traditionally rich culture of Japan. Do those picturesque views in Kimi no Na Wa (君の名は) actually exist out there in Japan? How does it feel to be in a festival? What does a true sushi piece taste like? What kind of people will I meet, and culture will I explore? A lot of questions, a lot of dreams and plans I have made since the moment I heard about Tokyo Tech's GSEP in May 2019. There are so many potentials in Japan, awaiting me to come and unlock. More than a year have passed, and I am still here. Due to the coronavirus situation, this is inevitable, I understand, and I accept that. Homework and assignments keep on coming, as well as tests and exams. Occasionally, there are competitions like English Speech Contest. I accept all of them with joy and enthusiasm. But this time, some feelings different from 1Q arise. I feel bad for myself, and for anyone around the world who gets adversely affected by this pandemic.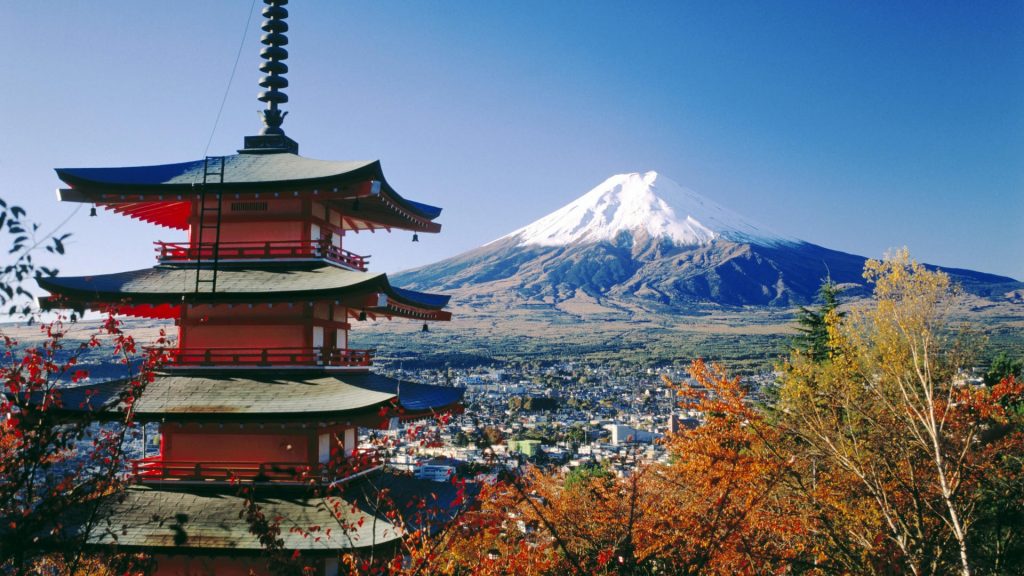 Japan, when will I see you?
September 11, 2020 – I am writing these lines as the summer break slowly coming to its end. Recently, there are news about Japanese government relaxing border restriction for new international students, with MEXT scholars being prioritised as first wave. It seems after months of silence, now there is hope. Based on all the information I gathered, MEXT has already approved the green light, now it is only the decision of university for giving us entrance or not. Will I make it to Japan, or I have to stay here for another 5 months? I do not know, and can do nothing. Just like you, my GSEP fellows, all I have, is faith, and hope.
Hope for the best.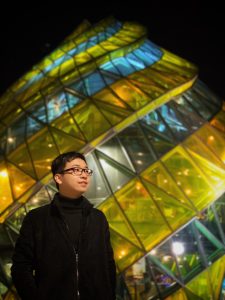 Tran Huu Nhat Huy (or Kai) is from Vietnam and is one of the first-year students GSEP this year that took classes online because of the pandemic. In April 2020, in the middle of the pandemic, international students were advised not to come to Japan until the situation gets better. Currently, Japan is starting to allow international students to go to Japan. Not too long from now, we will be welcoming the the 5th batch of GSEP students in Tokyo Tech.
Edited by: Eden M. Andrews