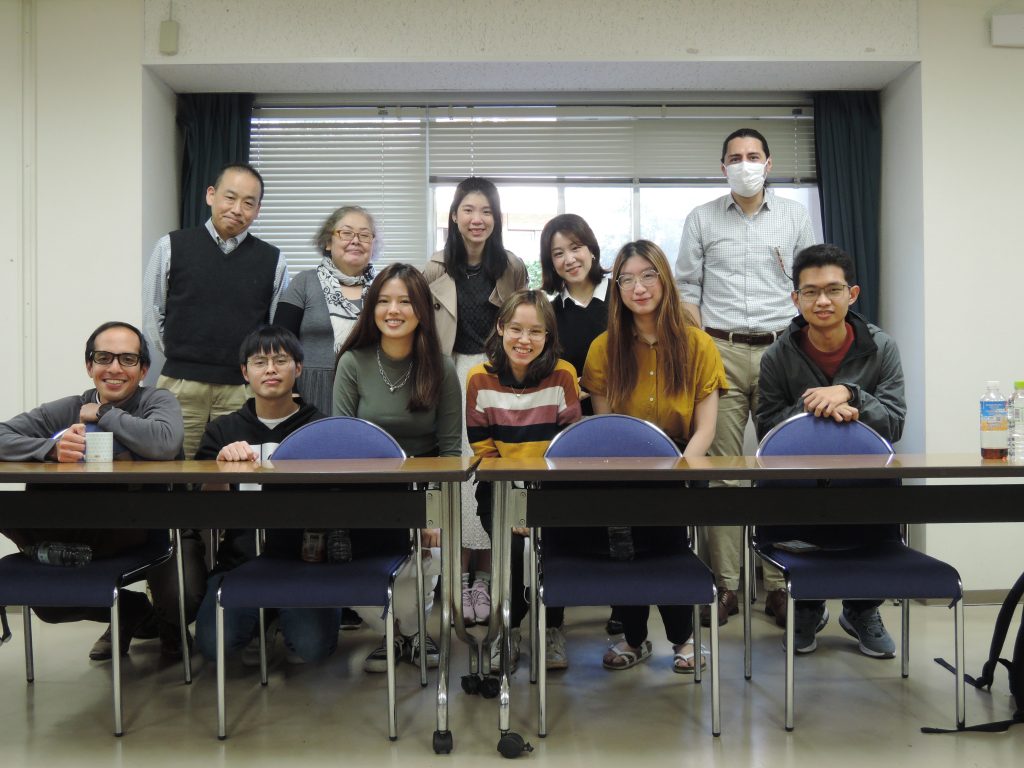 We are glad to announce that we could resume the GSEP face to face lunch meeting from the 3rd quarter of AY 2022. This casual lunch meeting is the place where students, faculty, and staff, gather, bring their bento, and share recent experiences in both academic and daily lives. However, it was not possible for us to hold this event face to face for a while due to the impact of COVID-19. The first lunch meeting for AY 2022 was finally held for the 5th batch and 7th batch of GSEP students at Ishikawadai 4 Building in Ookayama campus of Tokyo Institute of Technology on November 10th, 2022.
We had 4 students from the 5th batch and 1 student from the 7th batch together with GSEP faculty and staff. Before starting to have our lunch, Sasipa-sensei who just joined the GSEP program from this quarter introduced herself to the members. Each student enjoyed having bento, the Japanese style lunch box, as well as casual conversation with other students, faculty, and staff.
The students talked about their daily life, course works, traveling experiences, and others. The professors asked what kind of places they would like to visit in Japan for studying purpose since there is an on-going discussion on field trip for next year. The students also got advices about the international exchange program which would be beneficial for them to gain more experiences abroad. Although all students could not join the lunch meeting this time, we had a fruitful time together to interact with each other and exchange our recent lives in-person.
Finally, Prof. Naoya Abe, the current chair of the GSEP program, kindly gave encouraging comments to the students. We are planning to hold more of lunch meetings in the future. We are looking forward to meeting with you all!