"Alhamdulillah (all praises to the Almighty), my son got into a top-ranked university in Japan," my father said. "He got accepted in Tokyo Institute of Technology. Please pray for my son," he added when he was talking to one of his colleagues. "What will he be studying there?" his friend asked. "Engineering… Fahim's major will be Transdisciplinary Science and Engineering," my father replied.
By the look of his reaction, I could tell that my father's friend was not so convinced at first. I guess he would be more convinced if my father said – chemical engineering, or mechanical or computer science engineering, etc. My father cheerfully explained, "It is where he can decide to work on a field after he explores almost all the fields in engineering in the first two years." Now he looked a little more convinced. But are you?
In the program description of the Global Scientists and Engineers Program (GSEP), it says that a student can go on into learning multiple engineering and science fields and then eventually, choose to focus on a topic to research on which he is interested in the final year. But to me, GSEP is so much more than that. Let me explain it from my perspective. I want to talk about what transdisciplinarity means to me.
Suppose you see a car and get interested in becoming an engineer who works with cars and their production. Now, if you ask someone what kind of engineer you should become, the most general answer would be a mechanical or an automobile engineer. It is true that you can develop and research about cars and their parts by studying in these engineering majors. But have you ever considered maybe you can also learn knowledge from other disciplines too?
However, learning knowledge from many disciplines or fields of study does not make it transdisciplinary. One should not confuse 'transdisciplinarity' with 'interdisciplinarity' and 'multidisciplinarity'. McPhee et al. (2018) described an interdisciplinary approach is where two disciplines are combined into a new one for solving a problem, for instance- electrical and computer engineering. Multidisciplinary approach is where a problem is solved with knowledge from more than two disciplines, for example– people from multiple disciplines often work together to find a solution. Now, multidisciplinarity might be somewhat like transdisciplinarity. But a transdisciplinary approach forms new knowledge through the integration of the disciplines and domains that contributes back to it. Note the two-way arrow in 'Transdisciplinarity' in the figure below that illustrates the approach.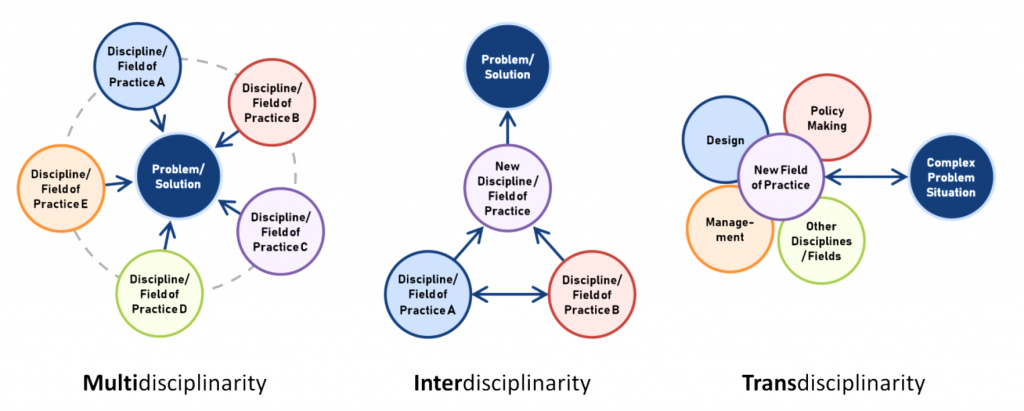 A comparison of multidisciplinary, interdisciplinary, and transdisciplinary approaches to innovation [Source: McPhee et al. (2018)]
In GSEP, we major in transdisciplinary science and engineering but it is not constrained within science and engineering only. It also touches on sociology to economics, environmental policy to international development, etc. I would like to think of it as identifying and addressing the most crucial problems in the world becomes the aim and then an arrow is shot from a bow made of any knowledge that might be relevant to hit the target.
By not restricting to the boundaries of traditional disciplines, students in GSEP can learn to imagine and expand their perspectives and it can lead to limitless possibilities. It is similar to an infinite horizon where the lines separating conventional subjects are blurred. That is what this major means to me.
A student may not dream to major in Transdisciplinary Science and Engineering from his childhood like other traditional engineering majors. The term is relatively new but is sure to become a buzzword soon in the world.
My class experiences
As of writing, I have not still entered Japan due to COVID-19. I have been doing online classes starting from April this year. Among the courses I have been attending in my first year, I found Mathematics the most challenging compared to Physics, Chemistry subjects. But worry not, the good news is all the faculty in Tokyo Tech are friendly and helpful. After our Mathematics class, the teacher gives a schedule where students can consult and clear up any confusion in our lessons and exercises. 
In GSEP, we also take basic Japanese language courses that can help us get by in our everyday life in Japan. Our Japanese language teachers arrange a virtual tour in each quarter. During our class in the second quarter, we visited Kamakura virtually. I really loved how the teachers try their best to help us adapt to Japanese culture and life better in online classes. In our English classes, we often give presentations on different topics. My friends from different countries choose topics that initiate discussion on problems of different countries of the world. I enjoy it because I can learn about some challenges of other regions of the world. A few months ago, those countries were just names of places for a holiday destination to me. But now my perspective has broadened by interacting every day with my classmates. I ask you, is this not the first step to become an engineer who can think globally? We also had lectures on topics like journalism, social projects, calligraphy, etc. given by relevant field experts in the Tokyo Tech Visionary Project class that also added to enrich these perceptions. Oh! We also had a class conducted by a Nobel laureate, too. Exciting, isn't it?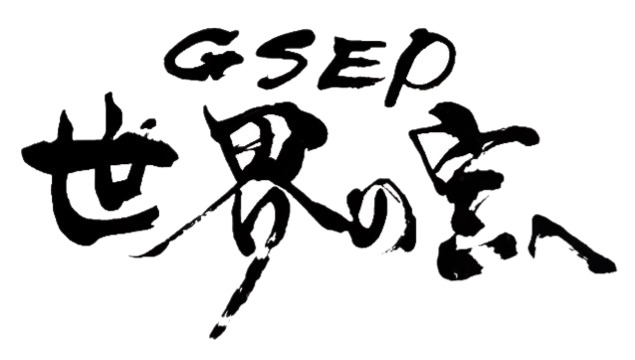 Calligraphy for GSEP students made by Japanese calligrapher, and one of the speakers in our  Tokyo Tech Visionary Project class Mr. Taku Kosugi 
I also took a course called "Information Literacy" that introduced us to the basics of computers, how to access the library and academic information, and the internet. In this quarter (2021 AY, 2Q), I am learning the tools for data visualization (Python), academic paper writing (LaTeX), and presentations which will be helpful in the future for research. I was surprised to see that even though most students getting into a top university like Tokyo Tech probably know how to use computers, the curriculum builds up a student from scratch.  This creates a vibe that no one is left behind so that no one will face difficulty in the future.
And lastly, I cannot express fully by writing how every student is encouraged to stay ethical throughout university life. Ethics education is something that is highly valued here from day one. We are always asked to do lots of homework for each course. No joking! I have never seen anyone completely copying homework or assignments from peers. If this is not the class where one can learn the true essence of education, then where?
I assume many bright students across the world will be reading this when thinking about applying to GSEP, just like I did a year ago. That is why I tried to write something even as a first-year student that will be helpful to them to know about this program.
I am at the end of my writing. I hope to contribute to my country and the world with the experiences in GSEP one day.
Reference:
[1] McPhee, C., Bliemel, M. and van der Bijl-Brouwer, M., 2018. Editorial: Transdisciplinary Innovation (August 2018). [online] Technology Innovation Management Review. Available at: <https://timreview.ca/article/1173> [Accessed 4 August 2021].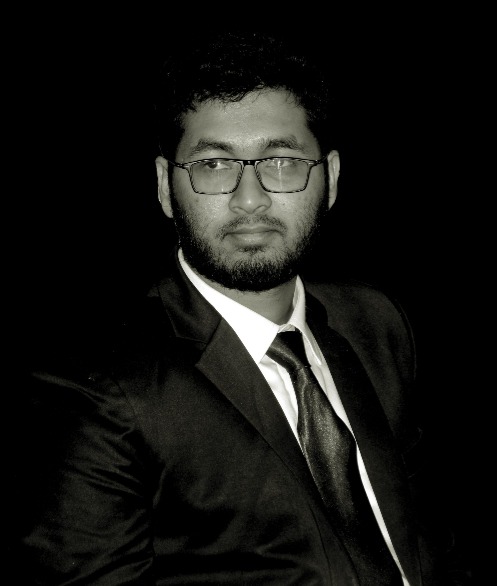 Shahriar Ahmad Fahim (Fahim) is a first-year student in GSEP (Batch 2021). When he was still applying to GSEP, he often visited the GSEP website and to read the articles and posts about the students, lectures, and life in the program. Now that he is a GSEP student himself, it is his chance to tell his story and experiences in the program to prospective students.