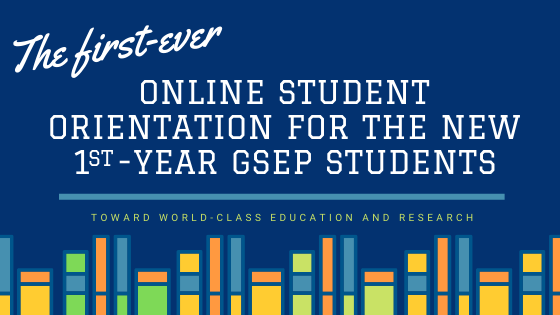 Even the global pandemic didn't stop us from showing our warm welcome to our new batch of GSEP students this year. The first-ever online student orientation for the new GSEP students was held on April 28th, several days before they started their classes in Tokyo Tech from first week of May. This year we welcomed  a total of 14 new students coming from various countries such as Thailand, Vietnam, Korea, Mongolia, China, Malaysia, and Kazakhstan. The students joined the gathering remotely from their own home countries.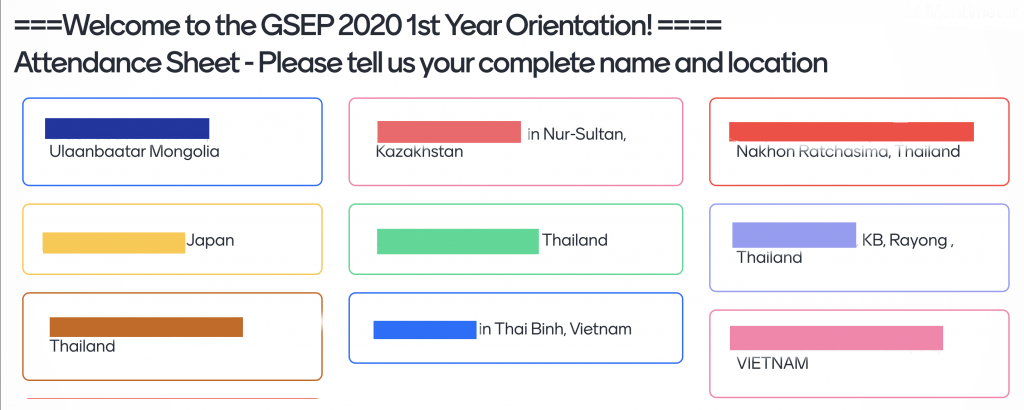 The student orientation was also attended by several faculty members of the Department of Transdisciplinary Science and Engineering, headed by Prof. Shinya Hanaoka, the incumbent Department Chair, who also gave the orientation talk to the first-year students.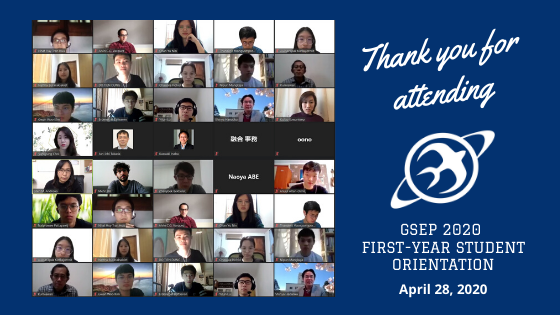 Tokyo Institute of Technology campus is temporarily closed until June 1st due to COVID-19 measures and all classes and guidance are held remotely.