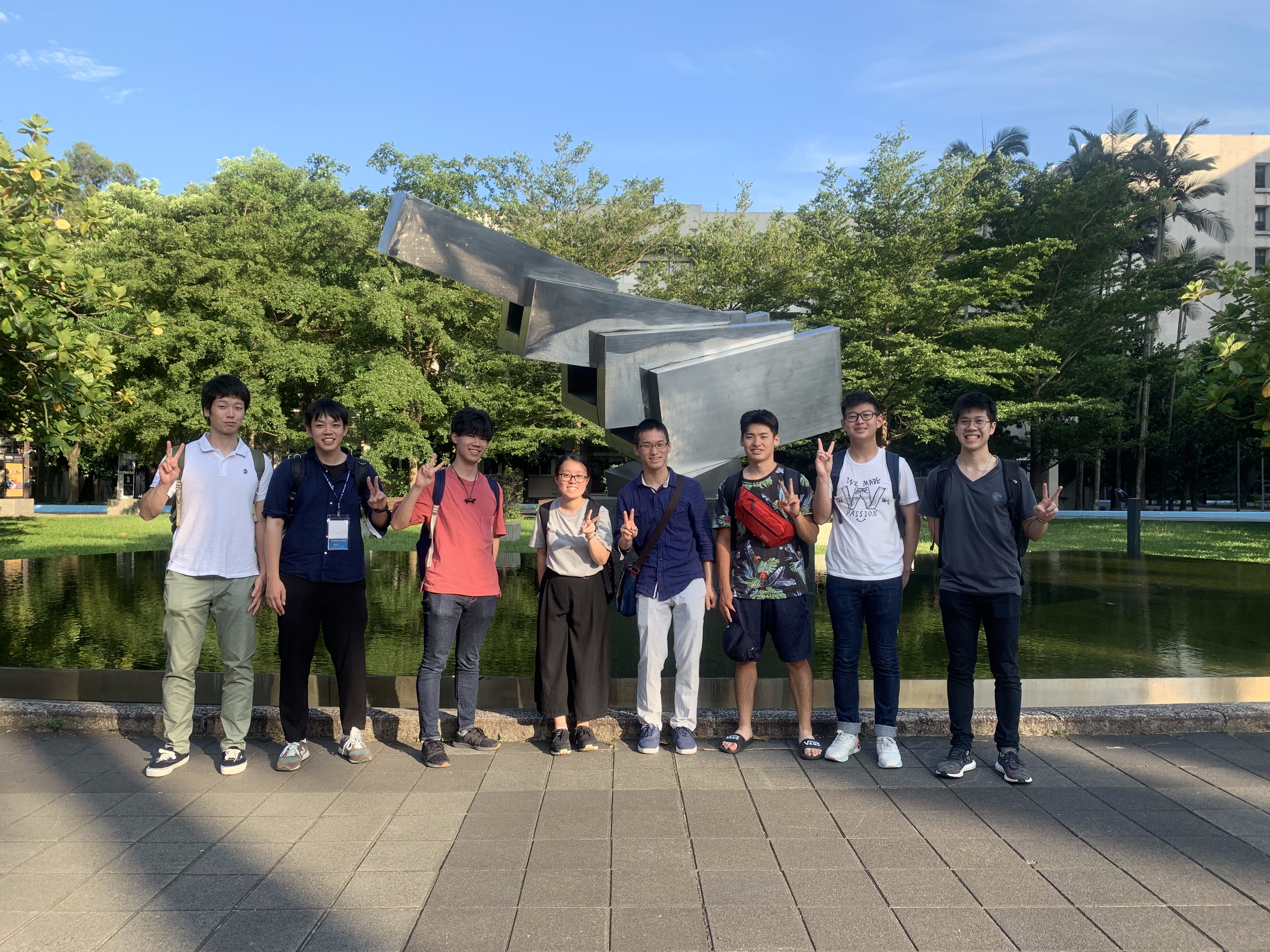 This past August, I participated in the 2TOP Capstone Design Project Course 2019 held at the National Taiwan University of Science and Technology (Taiwan Tech). This three-week exchange program was from August 11th to August 31st, 2019. In the first two weeks, we attended classes taught by Tokyo Tech or Taiwan Tech lecturers. The last week was when we built our bipedal walking robot with a cart, which served as the main purpose of this program.
After three weeks of class, I have gained many insights into what is it like to work in an international environment. My team consisted of four students, two from Tokyo Tech and two from Taiwan Tech. Each team member comes from a different country and speak at different levels of English. Despite a small language barrier between team members, we quickly overcame the initial shyness and got along well through the team building activities carried out in the first two days of class.
I was deeply inspired by the warmth and kindness shown by the Taiwanese students. For example, the Taiwanese students brought us out for dinner almost every night after the classes had finished. Even though they might be tired from a day of classes, they offered to take us to explore Taipei city. Since it was the first time for most of us to visit Taiwan, they were so enthusiastic to share and explain to us about Taiwanese customs and culture. It made us all feel welcomed. We also did not hesitate to share about Japanese culture and our student life at Tokyo Tech. This sense of camaraderie was something I have never experienced before. If in the future a joint program like this is held in Tokyo Tech, I hope to show the same amount of hospitality that we have received.
Overall, I very much enjoyed this program. It was a difficult course, but I gained a great sense of achievement and learned a lot. This course covered a wide range of engineering knowledge and is very useful to us students. The number of participants was small, so we became a close-knit group and everyone helped each other. Through the project teamwork, I learned how to manage the group dynamics by understanding the strengths of each member, and then further leveraging differences among group members so that everyone can do what they are good at. I also learned that communication is key to a smooth and effective discussion because it ensures that everyone is on the same page. For next year's CDPC program, I hope that the participants will have more time to build the robot. This is because, in the last week, everyone stayed back late after class to complete the robot as the time given was insufficient. Finally, I would like to thank both Tokyo Tech and Taiwan Tech teachers and staff for organizing the program, arranging the accommodation and supporting us throughout our stay in Taipei.