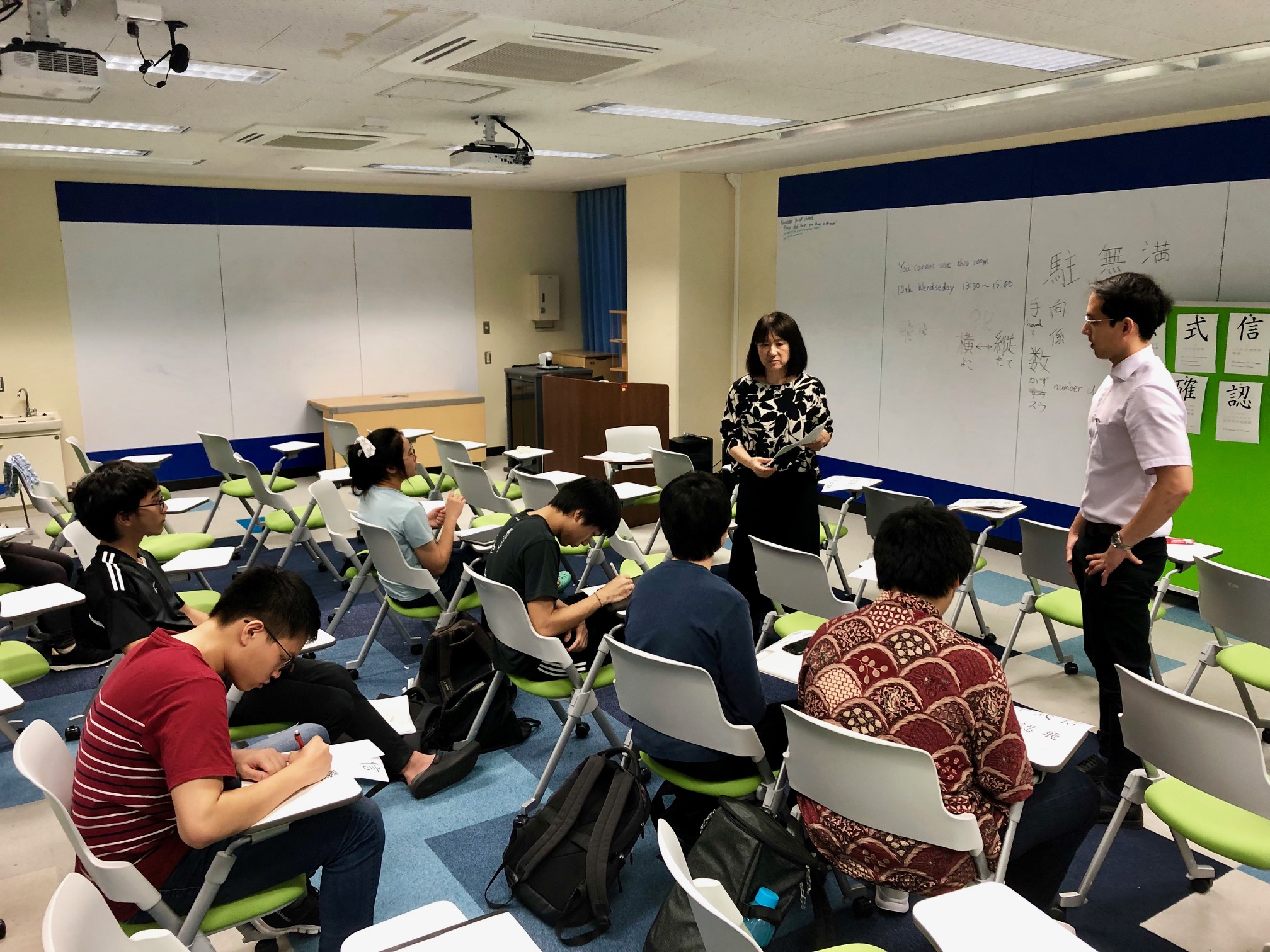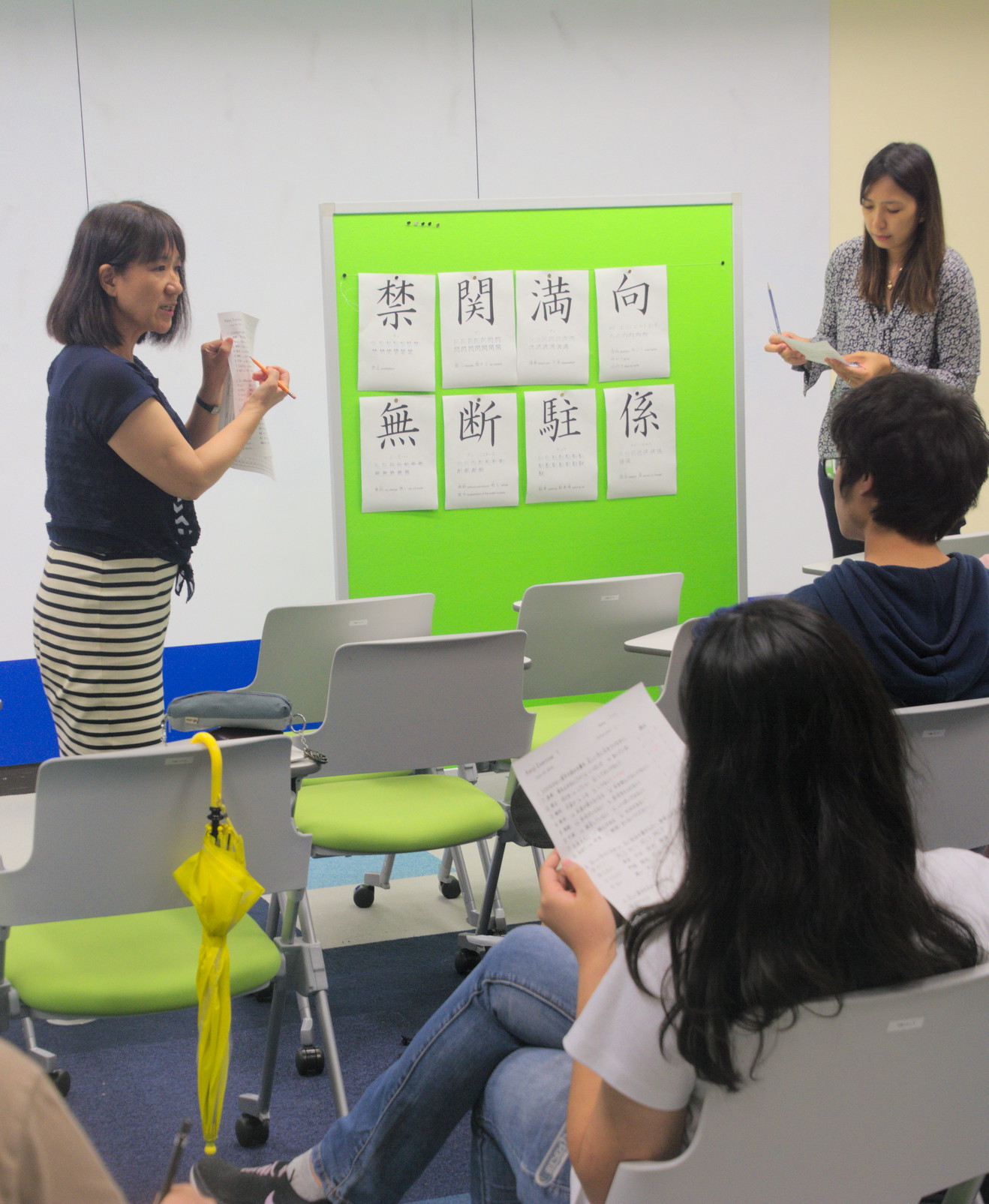 Among the needs of the GSEP students is to have more opportunities to master the Japanese language.
Since 2018, GSEP lecturers, together with the GSEP staff Ms. Satomi Mori (left photo) and Ms. Satoko Ogiuchi (previous year), hold weekly "Kanji" classes in the middle of the academic year. "Kanji", which is a system of Japanese writing derived from Chinese characters, is the most difficult aspect of Japanese language to familiarize with. To memorize a "Kanji" character, careful inspection of the radicals comprising it and repetitive writing are among the effective ways. Furthermore, drills are helpful to recognize common usage of the characters.
This year, 1st and 2nd year GSEP students actively participate to memorize N3-level "Kanji" in the Creative Commons. Each session is broken down into two parts: an exercise and orientation of the 8 characters of the week. The exercise covers the "Kanji" characters taught the previous week and the common vocabularies (compound characters) they form.
Classes are given every Mondays from 3PM to 4PM during the 2nd quarter of 2019. Classes are suspended during holidays and semester breaks. All international students of Tokyo Tech are also welcome to join the class.
Written by Alvin C.G. Varquez