The program I attended is a yearly program held by AEARU (The Association of East Asian Research Universities). From Tokyo Tech, there were two students including myself and another student, Genki Unagami (海上 元輝). This year, the program was organized by University of Science and Technology of China (USTC) located in Hefei City, Anhui Province, in the eastern part of China. A total of 12 students from various countries and universities participated in this summer camp. The expenses were partially sponsored by the program, and the accommodation fees were waived 100% by USTC. The table below shows the rough program schedule.
| Date | Time | Activity |
| --- | --- | --- |
| Aug 12 (Sun) | | Arrival in Hefei, Pick-up and Registration |
| Aug 13 (Mon) | 9.00 | Welcome ceremony, group photo, getting-to-know each other session |
| | 10.30 | Orientation and campus tour |
| | 14.30 | Tour to USTC History Museum |
| | 16.00 | Visit to National Engineering Laboratory for Brain-inspired Intelligence Technology and Application |
| | 17.30 | Welcome reception party & Karaoke |
| Aug 14 (Tue) | 9.00 | Lecture 1: Eastern Asia Cultural Tradition and Industry |
| | 14.30 | Visit to the National Laboratory for Physical Sciences at the Micro Scale and CAS Key Laboratory of Quantum Information |
| | 15.30 | Sport activity – Archery |
| | 19.00 | Language Exchanging Games |
| Aug 15 (Wed) | 9.15 | Visit to Institute of Advanced Technology |
| | 10.40 | Visit to USTC IFLYTEK Co. Ltd |
| | 14.20 | Chinese Culture Tour: Tea |
| Aug 16 (Thu) | 9.00 | Lecture 2: Cross Culture Communication |
| | 10.15 | Lecture 3: How to Survive when Robots Take Over the World |
| | 14.30 | City Tour: Anhui Museum & Swan Lake |
| Aug 17-18 (Fri & Sat) | | Cultural Visit and activities: Hongchun Village and Yellow Mountain |
| Aug 19 (Sun) | | Departure |
Impressions of activities during my study abroad
Despite the cheap participation fee of just $150 a week in China, we received excellent treatment right from our arrival to Hefei railway station on the first day. At that time, we were greeted by a volunteer from USTC, and he guided us to a personal car which took us the university guesthouse, which was more like a full-service hotel. Breakfast, lunch, and dinner were provided, and I certainly enjoyed the delicious Chinese cuisine.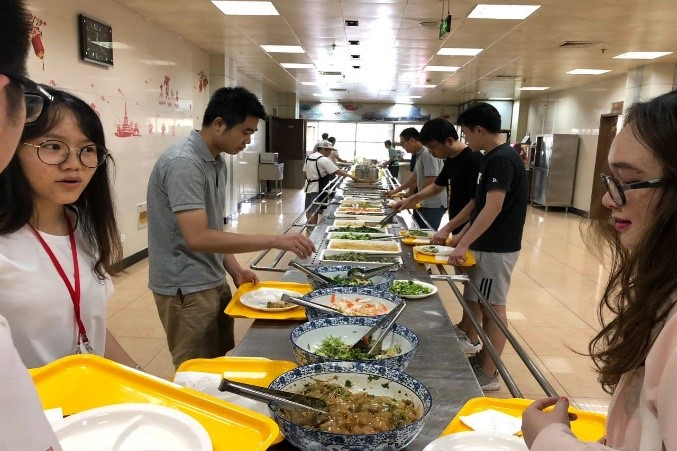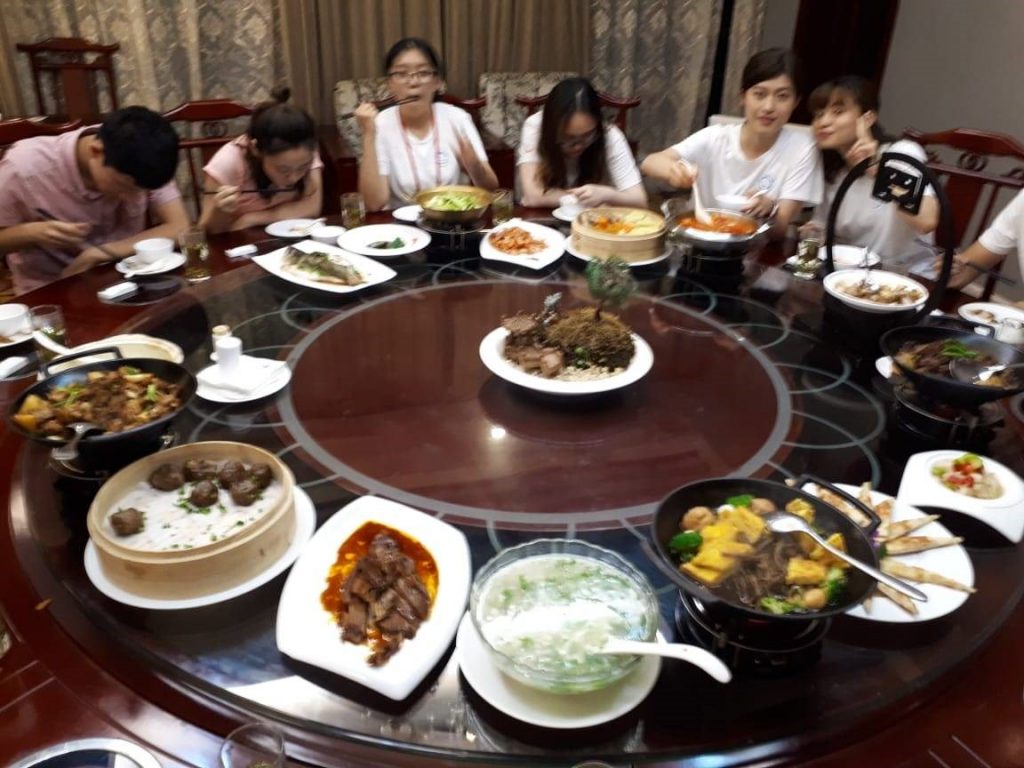 The summer program included several lectures, and the topics brought up were definitely interesting, with the contents and materials being carefully chosen. I learned how a country's culture can significantly affect economic growth and obtained good tips for doing cross-cultural communication.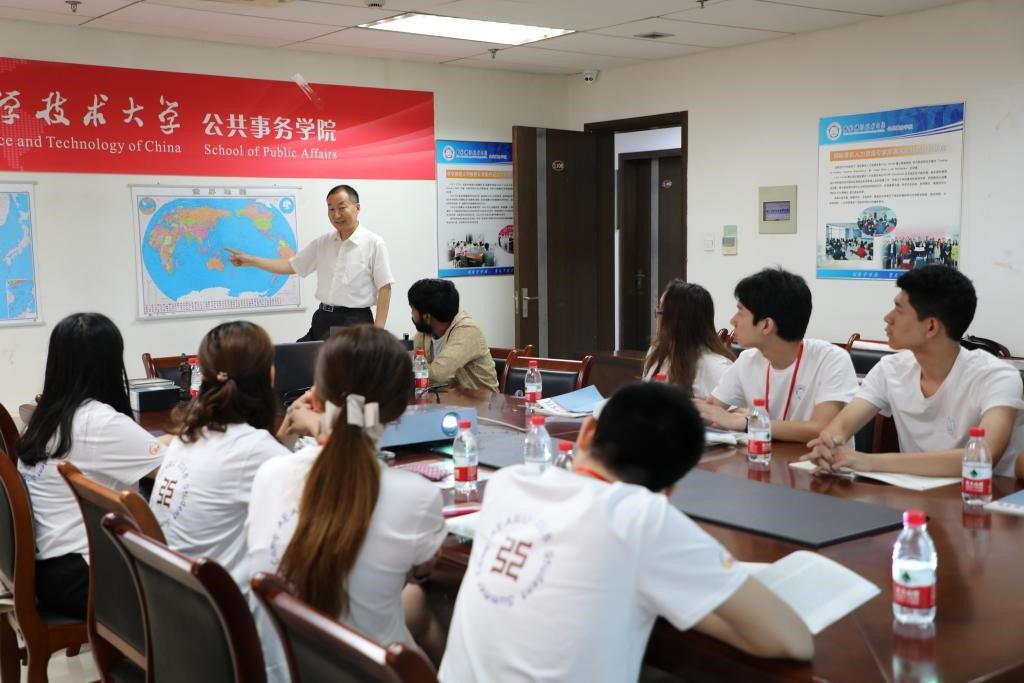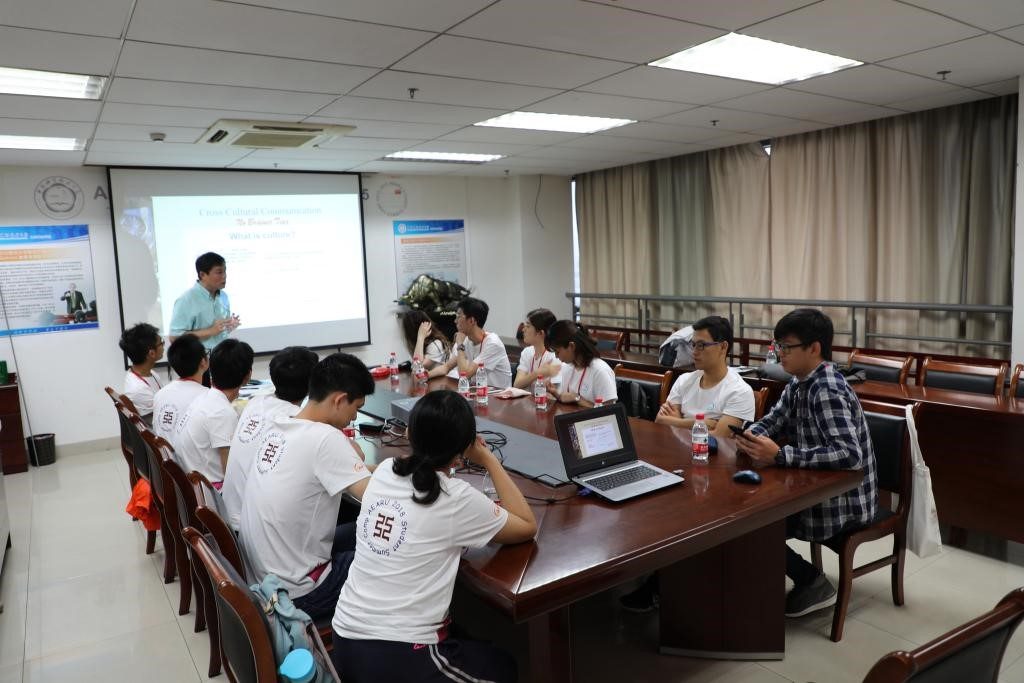 More from inside class activities, there was also a Language Exchange class we did on the second day into the program. In this class, not only did we learn the basics of Chinese but it also helped those unfamiliar with the Japanese language to learn some basic Japanese words through mini-games.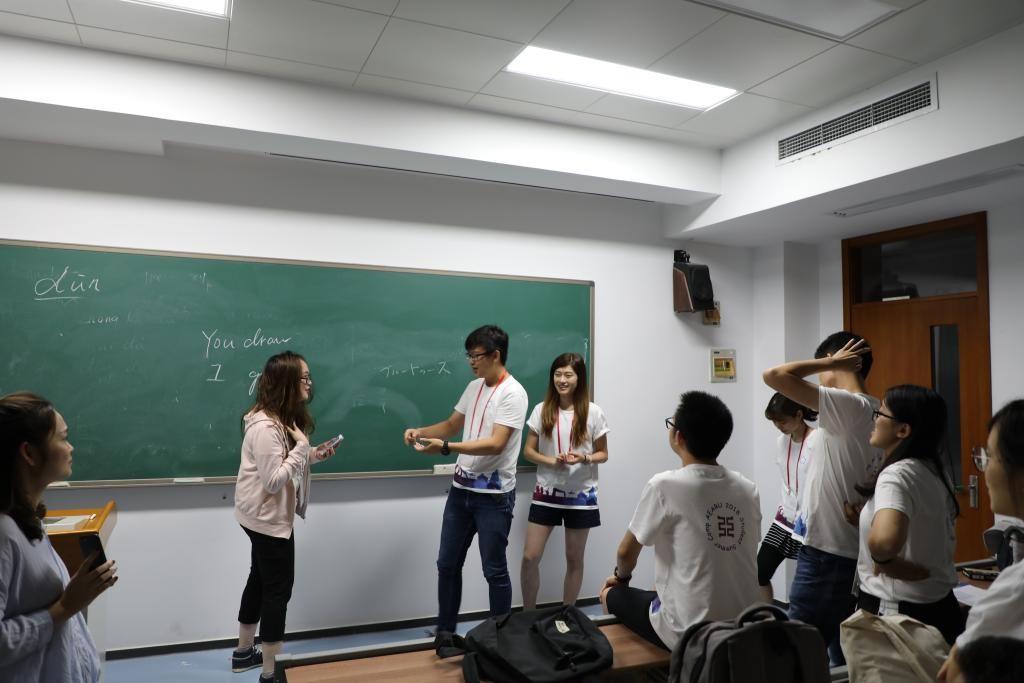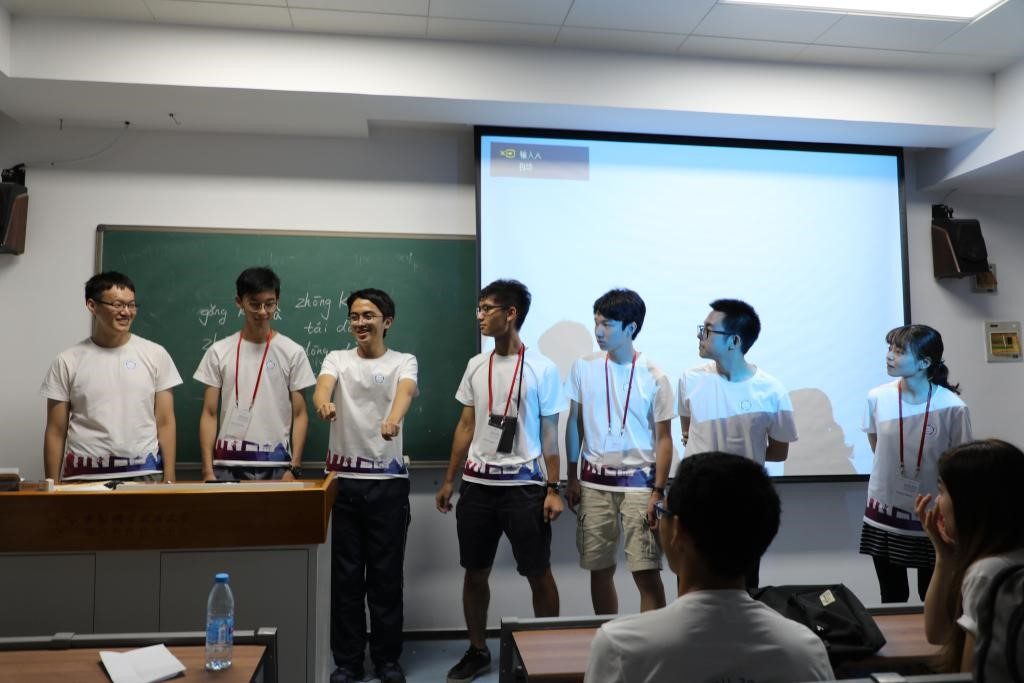 Other special activities we did include learning tea culture. It was a great experience drinking various Chinese tea like Puer Tea, Oolong Tea, and Black Tea, right in the heart of China. We were also given to honor to see the proper, traditional way of making tea. Not to mention, we also did some sports activities like archery. We got to learn a lot, see a lot, but have fun at the same time.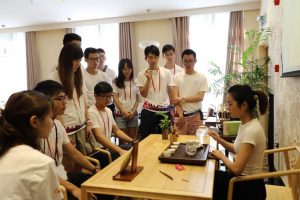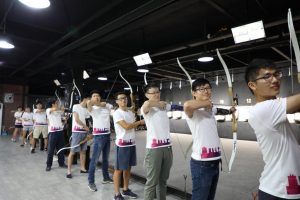 Towards the end of the 1-week program, we were introduced to a very famous tourist spot in Anhui Province, Hongchun Village. Unlike most traditional villages, Hongchun village is not operated by the local government, but the people who live there. Most of the buildings represented and showed much about the Confucian teaching and how people in the old days used to live.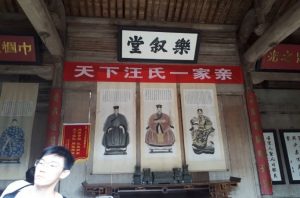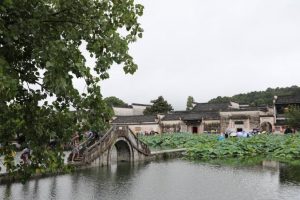 A personal moment
My personal moment was being at the top of one of UNESCO's World Heritage Sites, Huangshan, commonly known as Yellow Mountain. Located about 3 hours by car from USTC, Huangshan is a world-class tourist site of the Anhui Province. Though it was very tiring and our shanks hurt very much the day after we climbed Huangshan, but all was unforgettable. We started off by using a cable car to go up, and then did most of our climb from there. Seeing the view from the top, I realized how small I am compared to anything in this world, and Huangshan is just a small part of it. More than ever, I felt motivated to keep moving forward, to always look for new opportunities.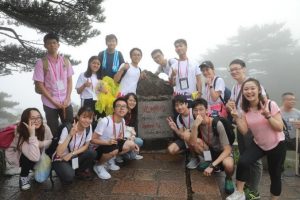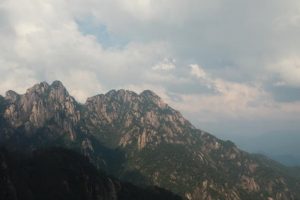 That day also marked the final moment of the trip. Seeing how close everyone had gotten together, of course it was sad knowing that the next day we would have to part ways, but everyone promised to always keep in contact with each other. I feel blessed to have known them and having them as part of my summer program.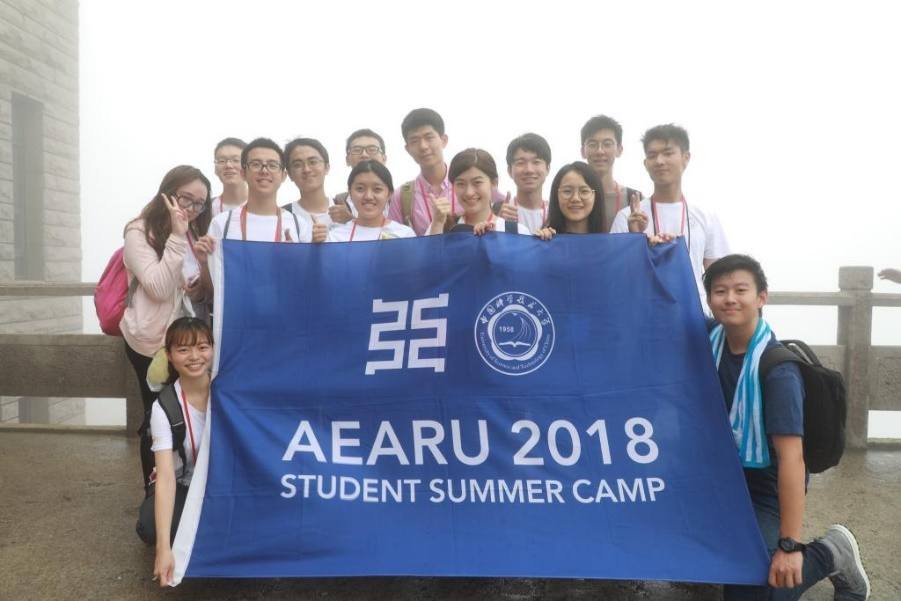 (picture taken at the highest point of Huangshan)
How I want to utilize the experience(s) from now on
Certainly, I am highly motivated to learn the Chinese language. I realize how big China's influence is on the world and how vastly its people are spread around the world. I am sure that even though I may not be able to see its benefits clearly now, I believe it will certainly be of use to me one day.
Moreover, I realize communication skills across culture is very important. Although I have been highly exposed to various cultures in my one and a half year in Japan, it was my first time being exposed to original Chinese culture directly. I want to utilize this chance and knowledge to further motivate myself in learning about China.
Advice for students who wish to study abroad
Ask anyone who is from that country about what you need to prepare, and certainly learn a bit of the country's language before departure. Use the privilege you have while you are a student to get experiences of going abroad through programs such as this. It is a great opportunity to learn more about the world before you enter it for real.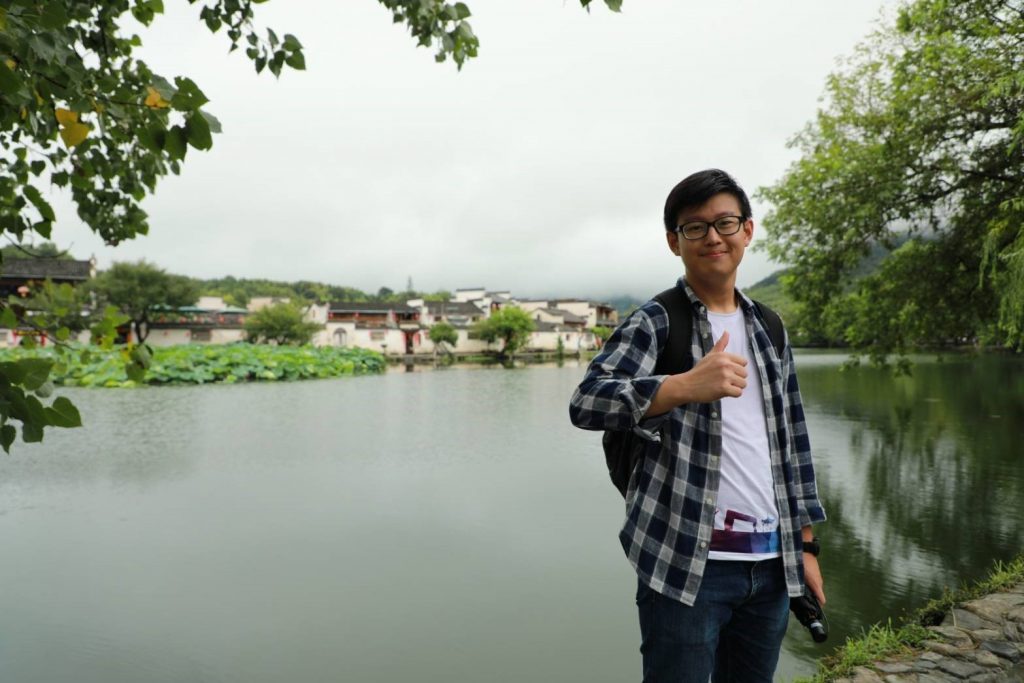 Written by Jeremy Gavriel, 2nd year, GSEP student