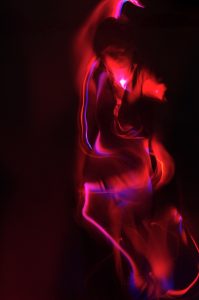 3Q November Designers/Artists in Residence@TokyoTech
Dr Ulrike Oberlack
Academic Co-Ordinator / Tutor, MA Design; Ceramics, Furniture or Jewellery
Creative Producer / Creative & Curatorial Consultant, CSM x London Design Festival exhibitions
Tokyo Tech x CSM collaboration PR:
http://blogs.arts.ac.uk/csm/2017/10/17/tokyo-second/#
This teaching programme aims to introduce participants to a range of CSM design projects engaged with science & technology, then focuses on a practice-based experience of how such a design approach works. Iterative processes harnessing creativity through trial and error, feedback loops and reflection on action are key to this approach practiced on MA Design; Ceramics, Furniture or Jewellery.
Based on Oberlack's practice in wearable light – PhD and post PhD research it links to the Tokyo Institute of Technology Materials Research Hub through shared interests in flexible sensors, OLED and quantum dot technologies. The scoping includes case studies of recent CSM graduates' work on the cusp of design and science & technology from CSM x LDF exhibitions 2014-17.
The lecture, workshops and studio-based sessions combined deliver experiential learning. Participants will form small groups in order to design simple prototypes of 'wearable lights'.
New schedule (Changed!!)
①7 14 Nov (Tue) Lecture (participants welcome only to this occasion, too)
②17(Fri), ③21 (Tue)  Workshops ④ &  ⑤ to be arranged among the participants
⑥24 (Fri) Presentation (participants welcome only to this occasion, too)
All around 17:00-19:30, Room 407 South 5,
Enquiry and application: tokyotechxcsm@tse.ens.titech.ac.jp